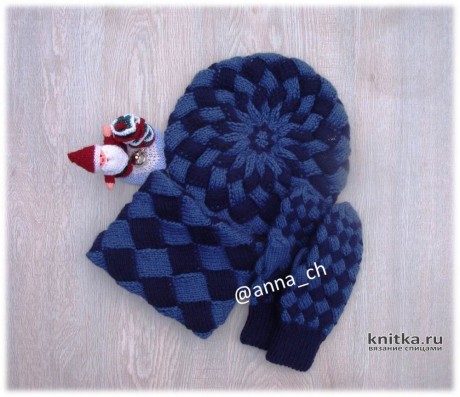 Hello! After a temporary absence returned to his diary)
Recently became interested in the technique of "Entrelac". the technique is not new, but captures much.
And things get interesting, not boring, not faceless, but very attractive)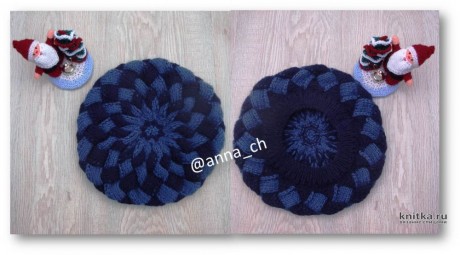 Beret, mittens, Snood - contacted in the same breath...
From the beret, subsequently, contacted the cap with an interesting bottom in the form of a flower)
Cap (double) OG 55-56cm
Mittens on size 8
Snood - double (C/o head)
Beanie, Snood, mittens are knitted round without a seam!
Cap began to knit not with triangles and squares for 12 loops , building them into line along the diagonals of squares ( convenient to try on the head and find out the number of these squares - I have about 6 pieces), then connected in one line, and then, turning to another color, knit the second line of squares, but in the opposite direction, picking up loops on the square on the reverse side. 3 lines of squares. In the 4th line of squares connected by the hook in the form of a flower. And only in the last turn of the bottom triangles knit shortened rows.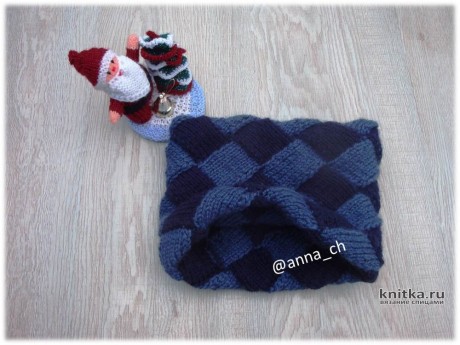 Further, without tearing the threads scored on the edge of the cap loop and knit lining from the same yarn as the hat hosiery knitting.The hood was very warm.
*Similarly bound and Snood in a tube.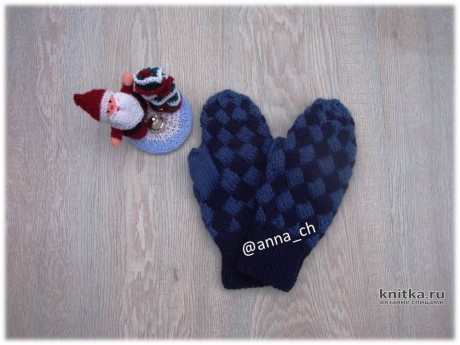 How to knit Mittens better watch the video
The yarn of the wool of contrasting colors, needles № 4mm on the line or socks 5 PCs
How to knit in the technique of interlock: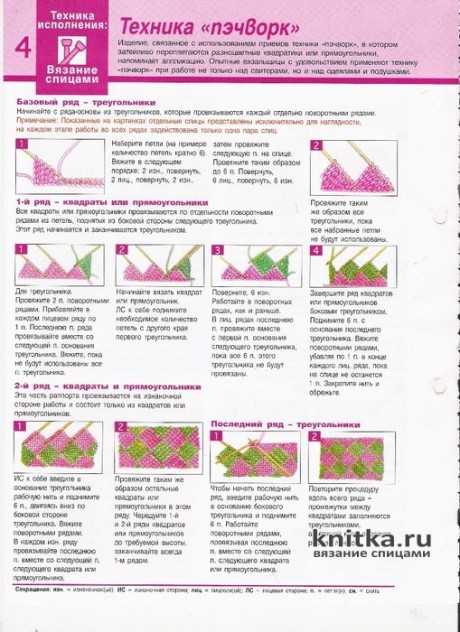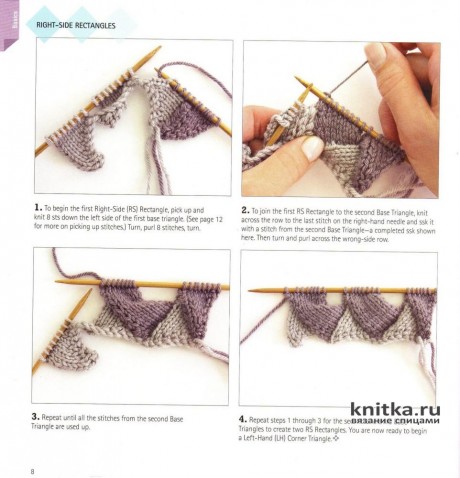 Anyone interested in this technique I can advise the available video tutorials from the YOUTUBE channel:
Takes technician interlac
Takes Mosaic art interlock
How to knit mittens in the art interlac
Thank you!
Post author