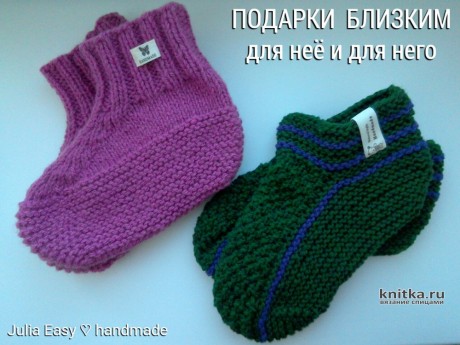 The deal spoke FOR HIM and HER
Decided to please their family with new transactions.
The style was chosen based on the fact that the guy with the wide ankle and foot (likes, so it was free, never weighed, easy to put on), and the girl has high instep and often to the end of the day, the feet swell.
How to link a deal on IT see the link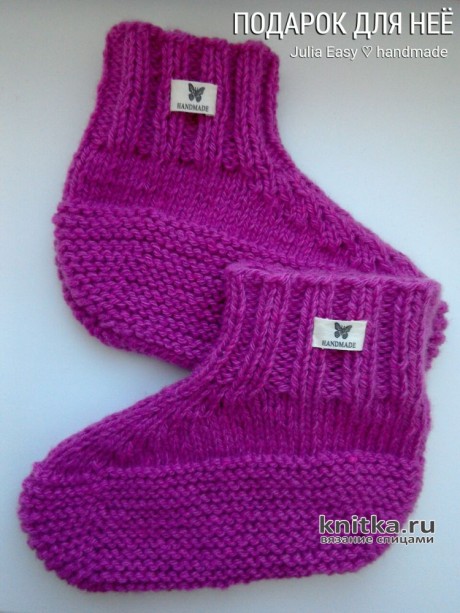 Both models tally quickly and easily, two spokes of a turning series. Men's a deal tied down, and women from the sole up. Technique is very similar to how knit baby booties.
For each model I made a separate MC.
I would be glad if someone will find them useful. How to knit a deal for HIM to see in the next article.
Size 38/39. It took less than 100 g semi-woolen yarn of medium thickness. Circular spokes N 3,5.
Used: knit socks (in. and Phi. the ranks of all the loops facial); facial surface (. rows. loop Phi. the ranks of Phi. loop); elastic 2 x 2 (2., 2 Phi.).
How to knit a deal knitting, a master class!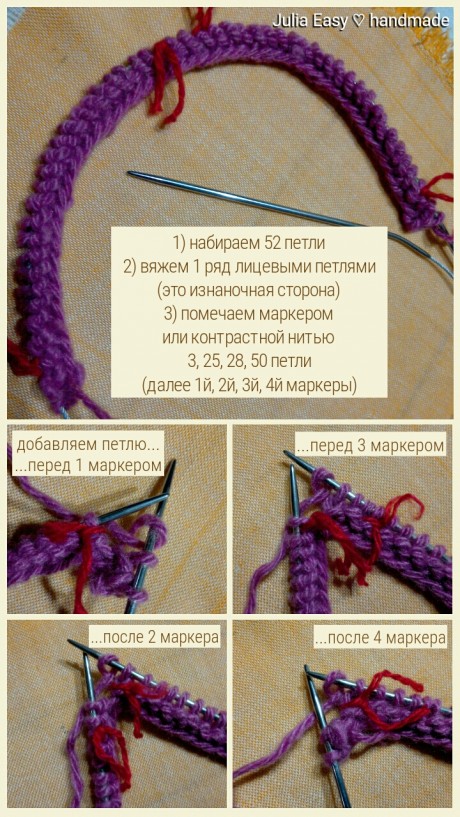 Post author