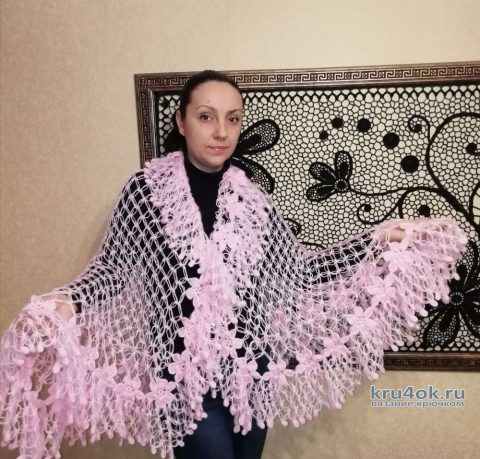 Necklace "Pink cloud." This tippet is associated with Solomon loop pattern floral motifs for knitting used yarn Angora RAM, 100 gr. 550 meters,the composition 40 % Angora 60 % acrylic, hook number 3, the yarn consumption 200 gr.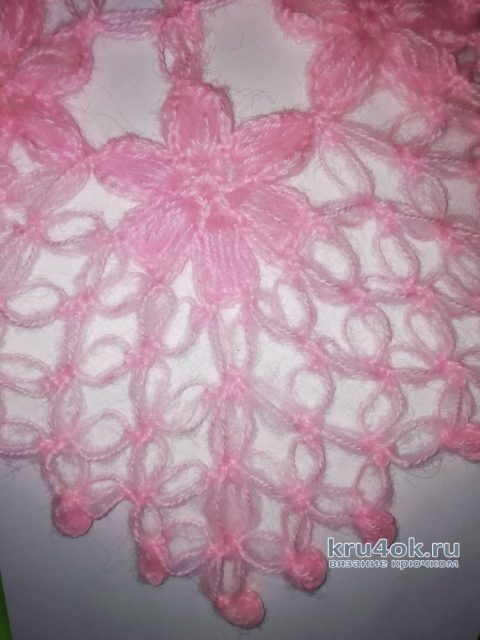 How to knit a stole, a description of the work
The work began with knitting a rectangle, then tied it around the perimeter of the loops, then made a number of motives and again tying a basic pattern. In the last row at the top of each loop knitting cone, do 3 air. loop lifting, then pulling the thread several times, knit it all together and made 3 air. loop descent, connecting them at the base, so we turned out fluffy nugs. Tippet appeared to be light, airy, and quite warm. Scheme of the main fabric and motif are making, can be useful.
Schemes of knitting crochet tippet:
Our site is a master class on knitting a similar scarf from Eugene Rudenko )
Post author