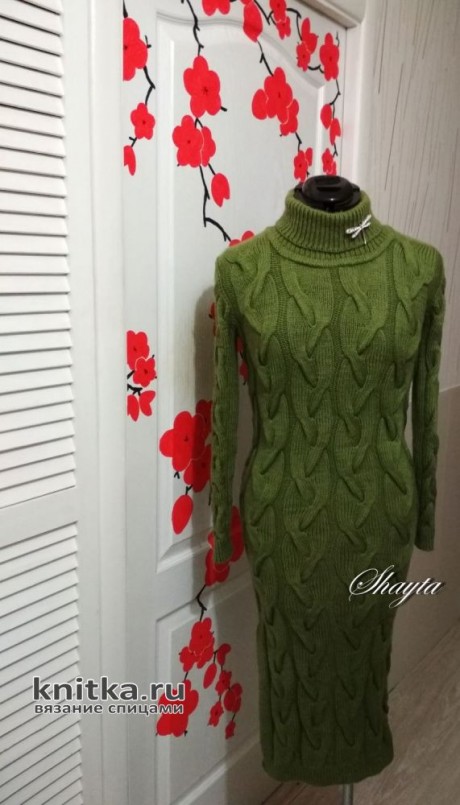 Hello, quilters! Dress "ivy" from Shayta, simple - braids, with a collar-Golf is due to order, size 44-46. The author can not name, probably someone like... knitting Yarn Pekhorka "popular ", 220 – 100gr., spokes number 4 and number 3 on the list, the product took 8.5 skeins.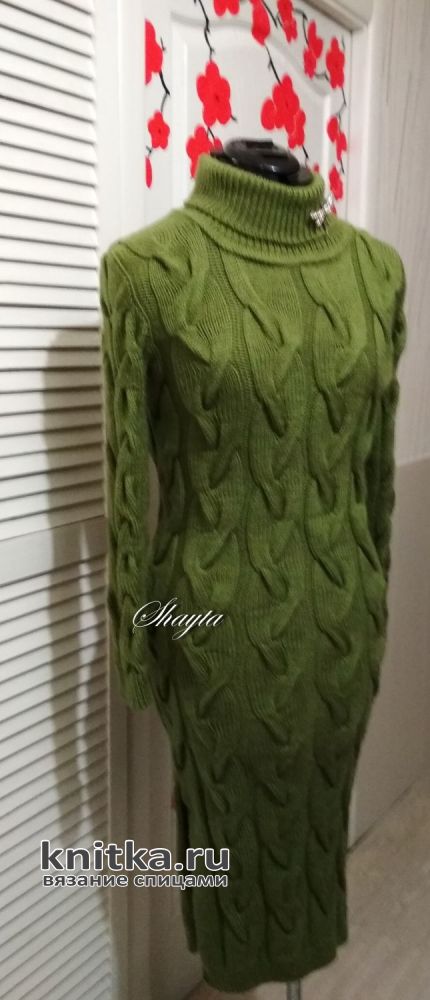 Right from the dresses section. Fit from the bottom up, one fabric for cutting-turning series. Then, in front of arm openings divided into front and back. Gained 222 of the loop. The sleeve is knitted from the top down (from the armhole) 66п crop rows.
Pattern "spit" consists of 18 loops (for 6P on 3 sectors), 4 Phi. between the braids. In all even rows knit like watching a loop. The gate is connected false catlicos on 124п.
All the inspiration and good luck!!!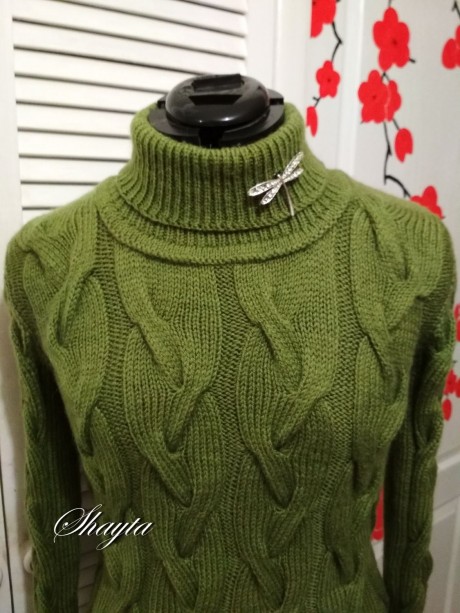 Scheme crochet dress: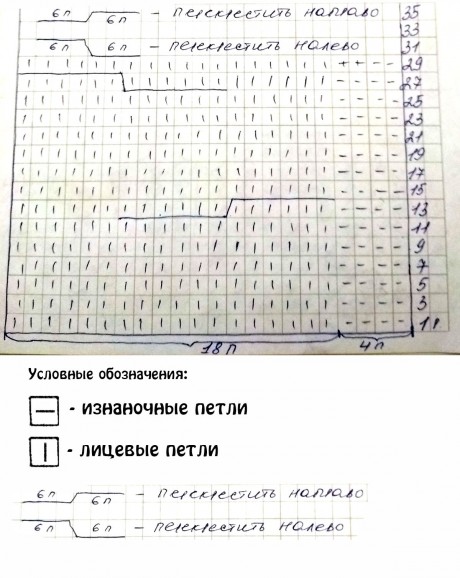 Post author