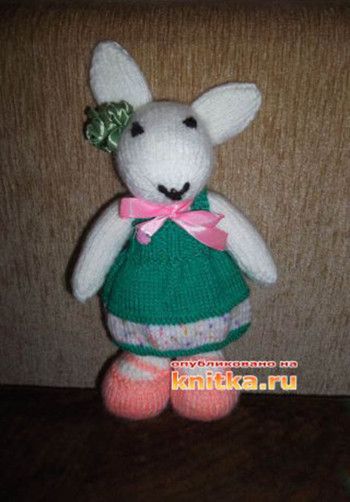 Toy Bunny associated spokes. The Work Of Anna.

The basis Bunny:
We need:less than 50gr.each color brown,cream,purple,lime green,orange,white.
Dark brown embroidery thread for the eyes and nose. small buttons:2 dresses;2 for shoes.
A couple of spokes(on the line) 3mm.
Stuffing(batting or an old blanket,pillow one,that is)
The size of the bunnies 28 cm with ears.

Job description see the link.
Post author