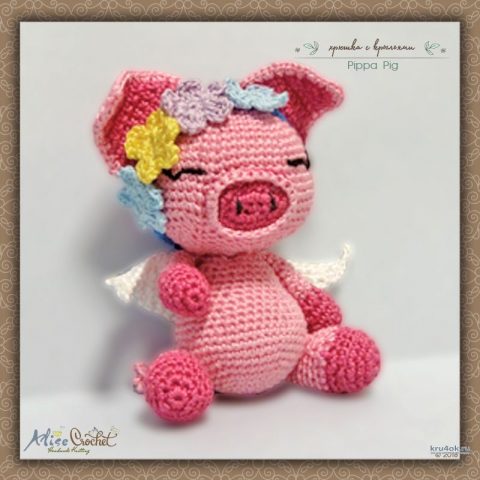 Date of project: December 2018.
Technique: crochet, amigurumi.
Size: height 10 cm.
Materials: yarn SPB iris, thread, needle.
The source of the description of the model: the contractor LittleAquaGirl Little Crochet Hook (Melbourne, Australia), translation Vasilyeva Marina.
Gilt Pippa is cute and has the warmest heart of gold. She is a great friend and will always be with you.
Post author