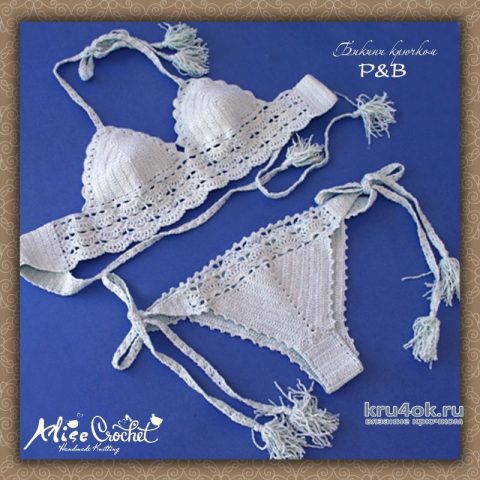 Bikini P&B.
Project date: January 2017
Technique: crochet.
Materials: yarn, crochet hook
yarn: CT Kamteks "Cotton-stretch"
country: Russia
color: No. 189 pistachio
composition: 98% cotton, 2% spandex.
the consumption of yarn: 3 skeins
Master class: from Julia Mikhovich
Source description: Internet: swimming trunks - circulo-BIQUÍNI P&B , the idea croptop petelki.
Scheme crochet swimsuit bikini crochet
Post author