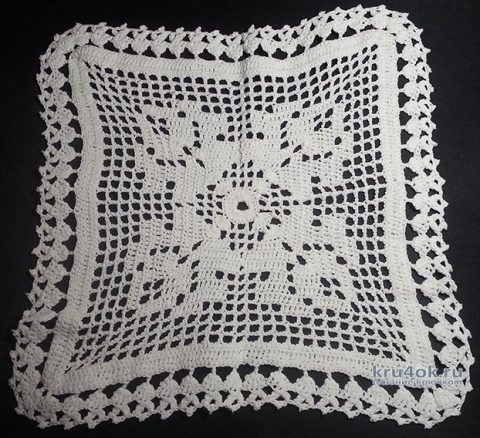 Square napkin in white. Thread –cotton. Hook - n 1,0. Sirloin knitting.
Job description
Dial 8 loops, to close the circle with the unit. article Further in the description of the main figure. After 10 rows of pattern work to continue in the technique of knitting loin in a circle to 13, inclusive number. Each row to finish the unit. column.
Rail: in a circle according to the scheme of the strapping on the 18th row, ending each row Conn. article
To perform work without a hole in the middle, follow the first row of chain loops, laying the end of the thread are finished in loop, then carefully pull it together.
The finished napkin to starch, stretch in size and leave to dry. Slightly to iron.
Scheme knitting patterns doilies crochet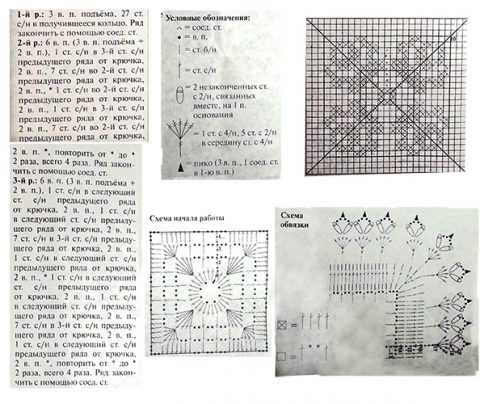 Post author