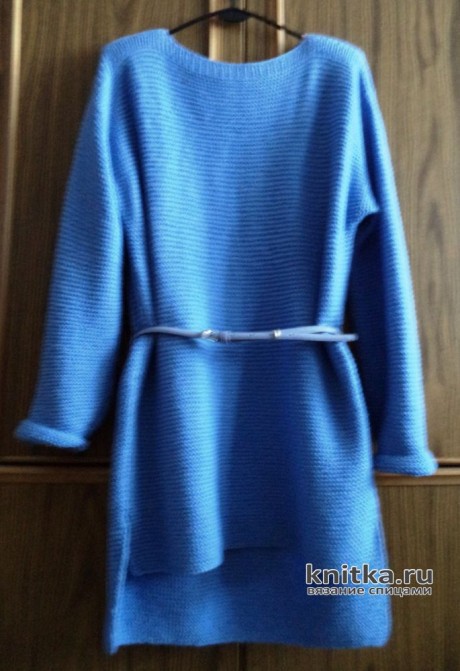 Tunic with scarf (size 48-50) blue. Syazany spokes № 4, yarn Pekhorka, unfortunately do not remember the details. Easy to knit in garter, scarf tied on the English band. Very versatile, strap like at the waist or on the hips(without strap) looks stylish, sleeve not sewn knit from the armhole (top to bottom) armhole straight, boat neck, comfortable to wear, lightweight, comfortable. Neck and shoulder connected by an ordinary rubber band 2*2.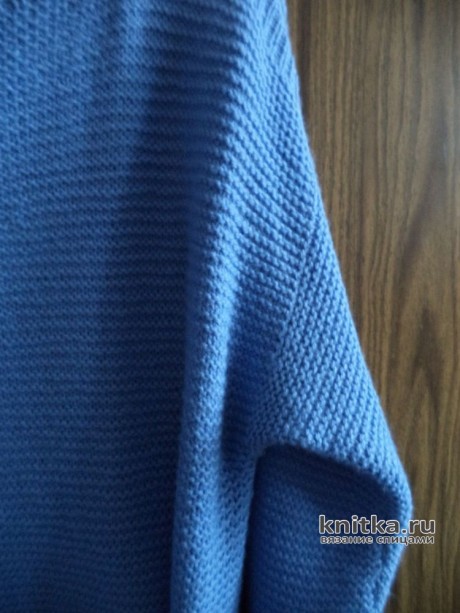 Pattern"knit garter" all series tally facial loops.
Gum ordinary
1 row-2 loops front, 2 Phi., 2., 2.., and so to the end of the series.
2nd row-over the front loops, knit, purl over purl-front and so on until the end of the series.
3, the row repeat from the first row.
1 row - 2 persons, 1 yo, 1 to remove,1 yo, 1 to remove, etc.
2 row: 1 yo, 1 to remove, 1 yo, 1 to shoot, 2 facial (facial stitches at the same time loop with nakida), etc.
3 row pattern repeat from the 1st row.
The length of the front of the shelves - 73 cm, back - 78 cm, width 54 cm
For a basis took a universal pattern, in the original, I have it all striation marks,I use it often, maybe later will put more products on its basis.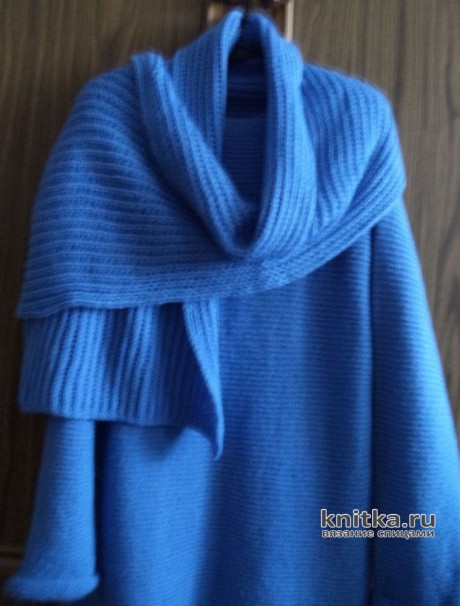 Pattern for tunic: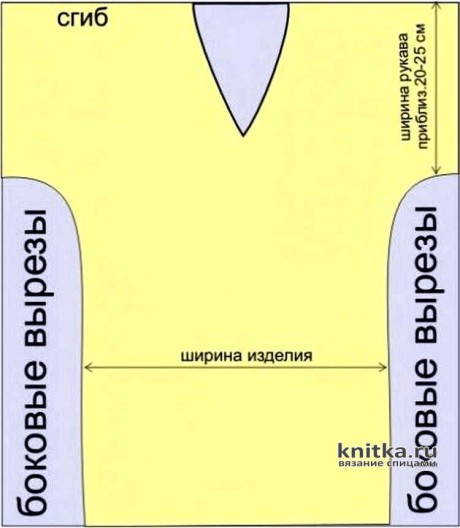 Post author