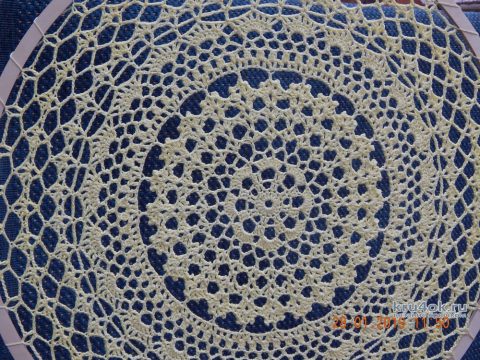 All a good day! Leafing through kru4ok.ru stumbled on fishnet krasivuyu a napkin. Even thought "a good catcher will work..". The right threads I had ordered only a wooden base with a diameter of 60 cm (and that is not enough, we had the last two series to dissolve).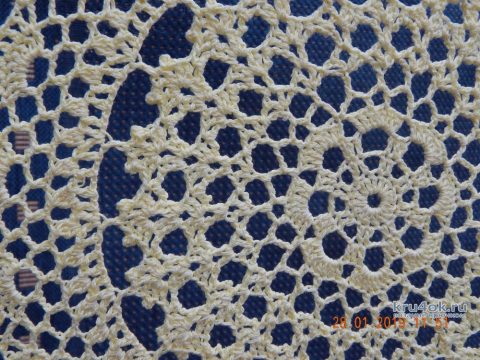 From the creation process has received a real pleasure: and tally easy, and Assembly, despite the size, was not difficult.
Thread - mercerized cotton pale yellow in two strands, a hook №3.
All the inspiration and creative exploits!
The scheme of knitting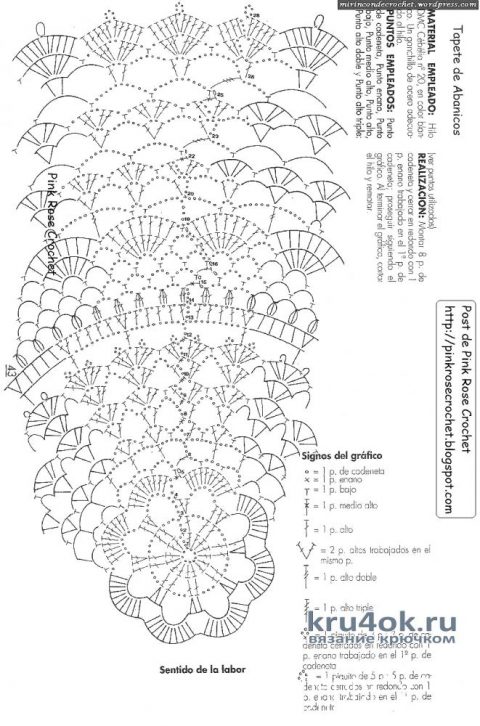 Post author