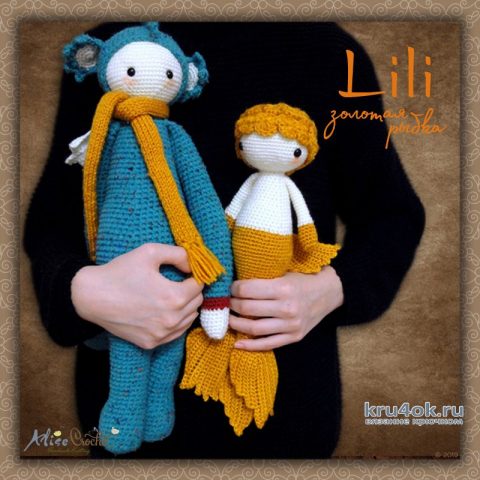 Doll amigurumi from Bebeklikedi: goldfish Lili.
Technique: crochet technique of amigurumi.
Size: length 35 cm.
Materials: yarn, crochet hook, eyes, filler, needle.
yarn: ADELIA "IVIA", color: No. 127 brown St., No. 001 white.
The source of the description of the model: the Internet bebeklikedi author: Dede Gülşen, description knitting with the page in Vkontakte.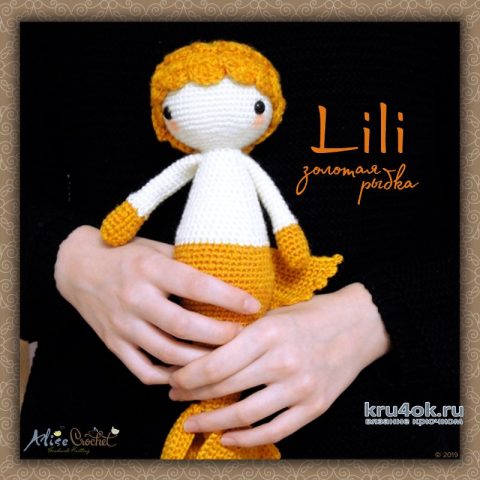 On the Internet lot of all kinds of knitted toys in amigurumi technique. I really like toy style Lalilala. I represent to your attention and your assessment of one of these toys is a goldfish Lili, the author of which is Dede Gülşen. The doll was very interesting and not difficult to manufacture. Although I first had difficulties when knitting hair... but then the process was adjusted and the "scales" were contacted less, than in the description.
Good luck to those who decided to try to make such a miracle!
Author: Dede Gülşen
Goldfish Lili style Lalilala, a description of the work
Post author