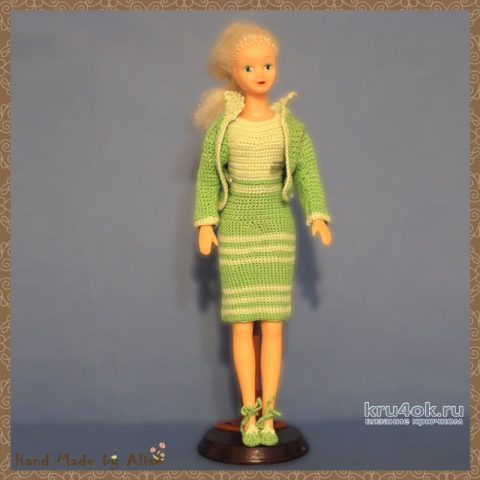 Suit for Barbie collection, Annie's Crochet Club: At the office - business attire
For dolls: Barbie, Barbie new sample.
Description: Designed by Jean Carpenter, Annie's Crochet Club.
Technique: crochet.
Difficulty: no experience necessary.
Translation: BagiraN.
yarn: iris PNK im.With.M. Kirov country: Russia color: green 2 shades.
The source of the description of the model: the Internet kimberly-club.
Post author