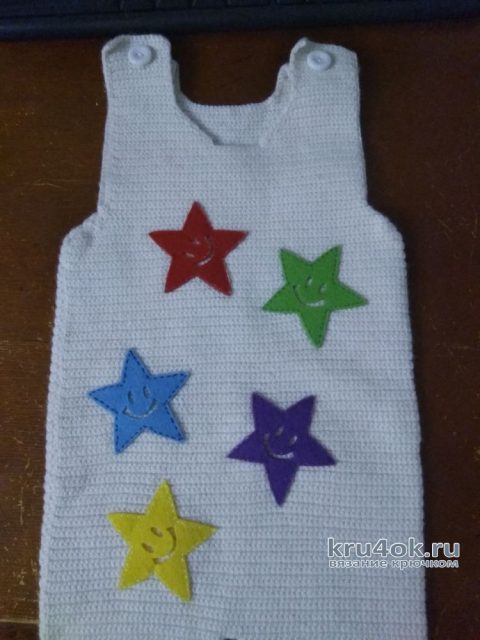 Overalls for baby 3-6 months.
Hook No. 2; yarn: Pekhorka "childish" (50% Merino wool, 50% fiber; 50g/225m). Yarn consumption ~170 gr. Little stars for decoration and two buttons.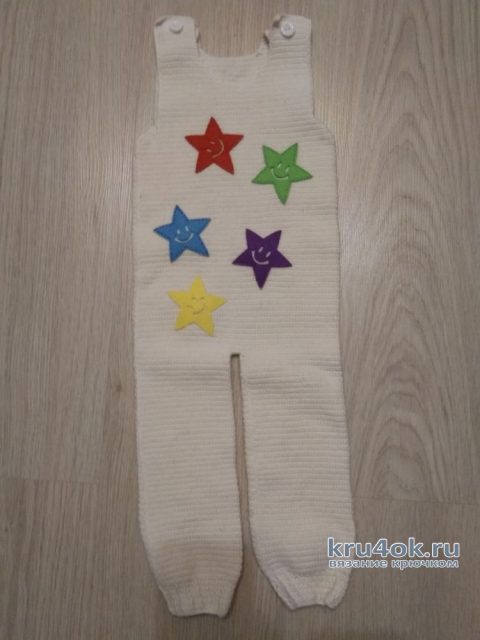 For description thanks Galina. Legs lengthened to wear baby in a sling.
Description jumpsuit
The rear part
For each leg recruit chain of 24V.p. and associate 12 p. according to scheme 2, adding uniformly in the last row 11P.=35P. Continue knitting parties.b/n. At a height of 25 cm. p. to unite both legs, gaining a chain of 3 V. p.=73. p. and knit straight. At a height of 44 cm from the start knitting close for armholes on both sides in each row 3P., 2 times 2 n and 2 times in 1P.=55п. After 9 cm from the beginning armholes close to neckline Central 19p.and on either side of them in each row 3 times in 1P. At a height of 55 cm from the start knitting for Beek shoulders to perform a 2 cm art. b/n and finish knitting.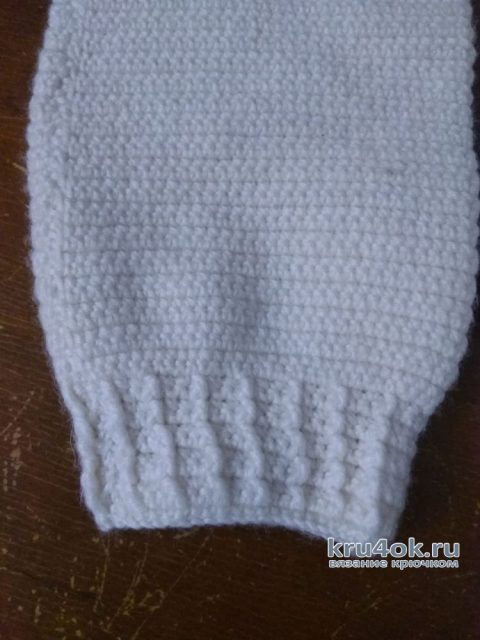 The front part
The front of the knit also, only wiser for the neck to make a 3 cm before. For Beek shoulder tie 2cm tbsp. b/n, performing on each shoulder in the 4th row has 2 holes for the buttons (2V.p. miss 2P.) And finish knitting.
To fulfill all the seams. Sew buttons and stars.
Pattern and scheme knitting crochet Romper
Post author