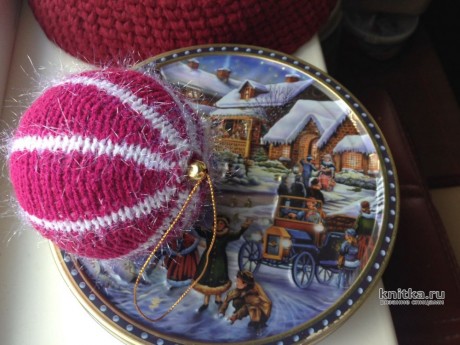 Good day to all!
The new year is long behind us, but what stereotypes?)) Knit ball!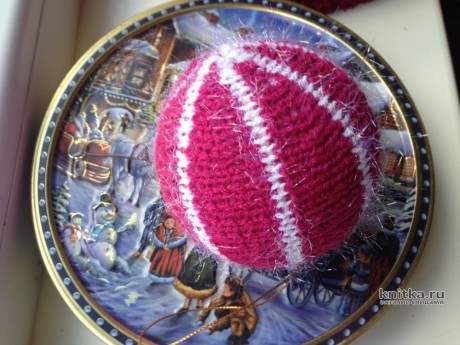 This model was interested in a new to me technique - short rows. They are mainly used for knitting clothing, and since I usually knit small things (bactus-swipe toys, etc.), it was interesting to try, touch something big from afar, so to speak))
In the scheme used the wrap and turn method, but I liked the German version - the good, video workshops the Internet is full of.
Yarn I was also a little different(the one that remained after NG) - yarnart christmas and nako bonbon. By the way, shows at the same time that knitting from her previously. The schemes of some balls created itself over time, maybe I'll put them in a separate post.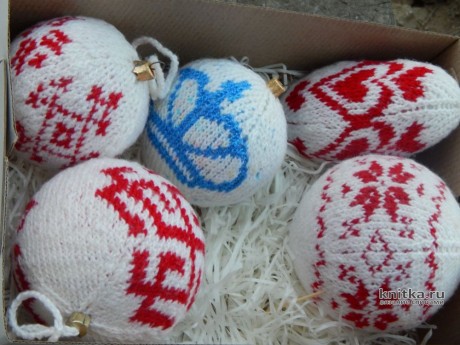 Again, I'm used to knitting on 4 balls knitting needles, in this technique, the ball fit on two, and then stitched. But I liked it, like everything new, so a couple of balls will connect for sure.
Knit happy, knit with love :)
How to tie a Christmas ball, job description: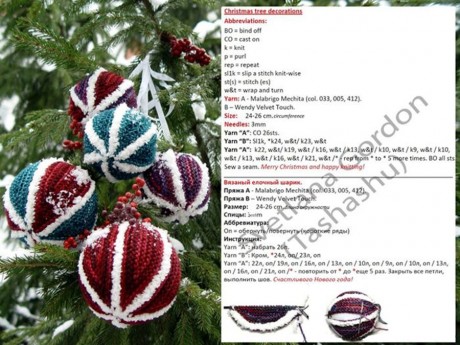 Post author