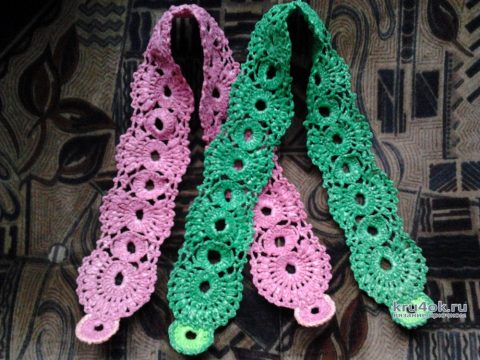 These tiebacks I also tied out the garbage bags.
Knitting at the master-class Valentina Litvinova
Holders turned out a little short. Had to bind the schema of the ring and sew the ends. They are easy to wear ties. The picture does not reflect beauty of the product. Look very nice from packages: bright, rich, brilliant.
Post author