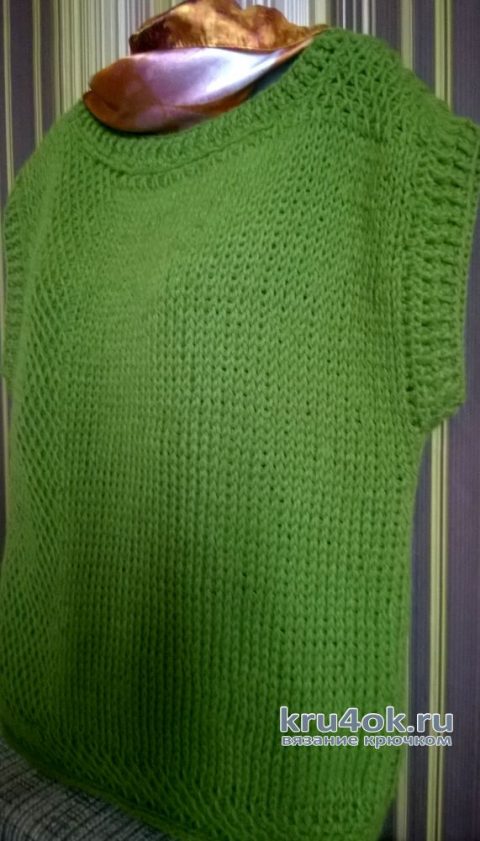 Womens vest Tunisian crochet. The vest is knitted in the technique of Tunisian yarn Alize Lana Gold, composition: 49% wool, 51% acrylic. Skein weight: 100 gr. Threads length: 240 m Tunisian crochet hook 5.5 in. The product for size 46 it took 4 skeins. The back and front knit without obavlenia for arm openings, the combination of facial surface and pattern "Honeycomb" , was sewn along the side and shoulder seams.
How to knit pattern "Honeycomb" Tunisian crochet video tutorial
https://youtu.be/GplaFNFGWY0
Tunisian crochet, the front surface of the hook
https://youtu.be/EQcMBkiMx0I
Neckline and armholes tie regular crochet elastic relief columns from (scheme attached).
Scheme knitting cap crochet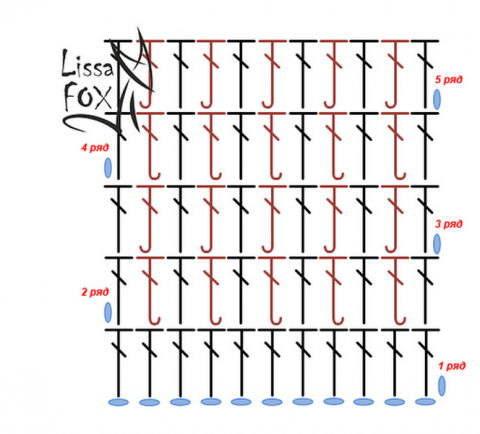 Post author