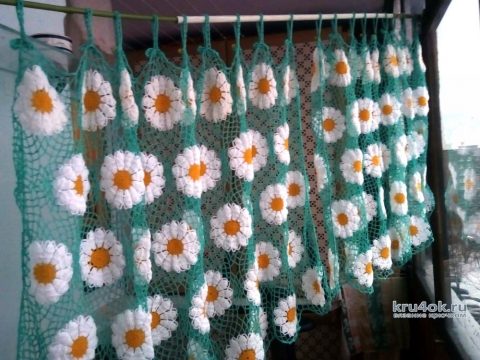 White daisies
On the window in winter
Quivering eyes
The sun above the foliage...
Offer to tablecloth "Chamomile field" these curtains here, too, chamomile. Optionally, you can associate longer, depending on Windows. Here the window size 60cm*150cm. Connected on 43 of the motif on each curtain. Thread, cotton, crochet hook 2.0.
Scheme crochet curtains crochet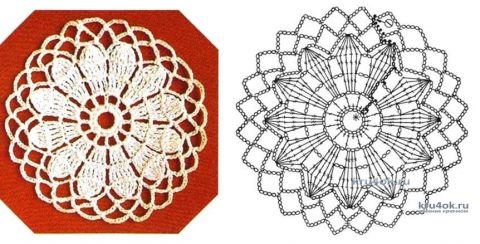 Post author