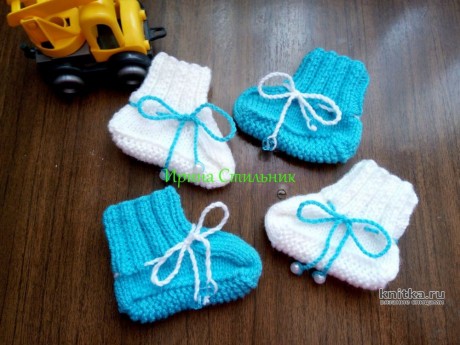 Bound booties as a gift for newborn baby. Associated from the remnants of yarn, knitting needles 2.5.Knitted booties one detail from the top down without seams. Knitting baby things is better to use a high quality acrylic yarn, you will also need hosiery needles number 3 and the hook.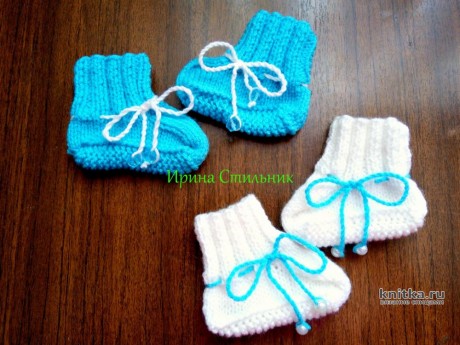 How to knit booties description
Knitting booties start with the cuffs. Dial on 4 spokes for 10 loops, for a total of 40, lock them in the ring and knit circle eraser 2*2(2 front loops, 2 purl). Knit the cuff to a height of 5-6 cm, you can make it longer if you want the ACC was more or shorter if worn without bending.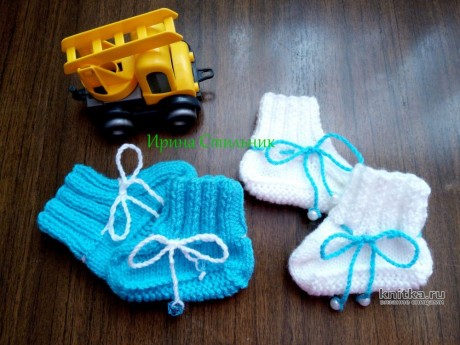 Then knit the top part of the booties. For this tie only 10 loops with one of the spokes of the forward and reverse rows,the front binding. Edge loops create loops: 1st loop always remove not promazyvaya, with the working yarn before knitting. Associate 16-18 rows on the length of the foot 9 cm, if your kid leg bigger then the upper part of the tie longer.
Post author