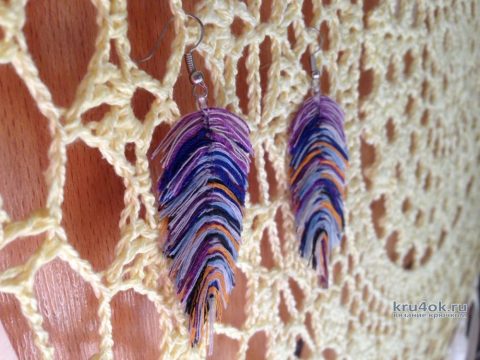 Good day to all! Continuing the theme of unusual things with their hands. This time I want to offer to you the feathers out of the thread. A hook and spokes we don't need manual dexterity and patience :)
From these feathers, you can make the decor on the wall, a bookmark for books, pendants, and earrings, as in my case.
For a basis we can take wire, and you can thread (I used thread for beading). Then cut into equal length segments (you can use leftover scraps after embroidering)). Method binding is also not critical - I used a macrame knot, but it is possible and not to bother. For reliability, I bathed homemade feathers in a weak glutinous solution. Earrings, beads ready!
Be unique :)

How to use feathers in the interior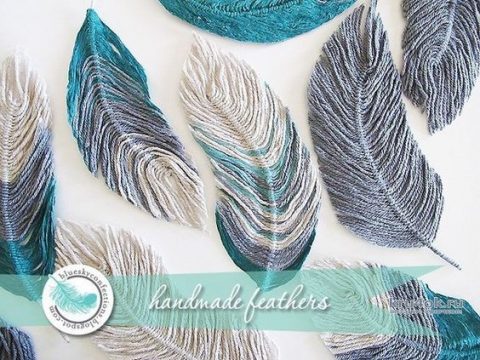 Post author