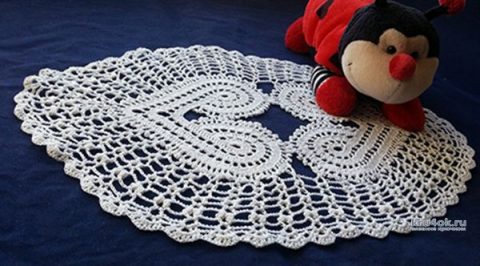 Diagram taken from the magazine "All by myself Knit Weave Embroider" No. 2/2016.
Thread iris, hook № 0,75.
Job description
Chain of 10 VP in the ring, then 50ВП, the last loop of the unit. 10 minutes from the end of the chain polost. in the ring. Is obtained at the ends of the chain are two rings of 10ВП.
1P. 3 VP for lifting, banded (10 VP) 19 SSN. And we continue to go to the 1st ring. In the middle of the 2 loops knit 3ССН.
2P. 3ВП, Conn. their polost. previous row, turn knitting.
Next knit scheme 1.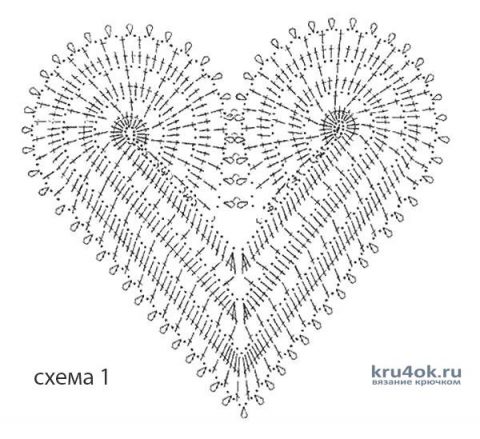 Diagram 2 – connection of two hearts and binding.
When knitting the last row of the second heart connect it with the first 3 places of each of the two round parts of the hearts.
Tying: Tying 9 rows according to the scheme, while combining them with each other in the convex areas of the hearts of the crossed bars. When tying alternate – number SSN, several lush bars. I did on the scheme, but it seems to me better in every row to do the lush bars.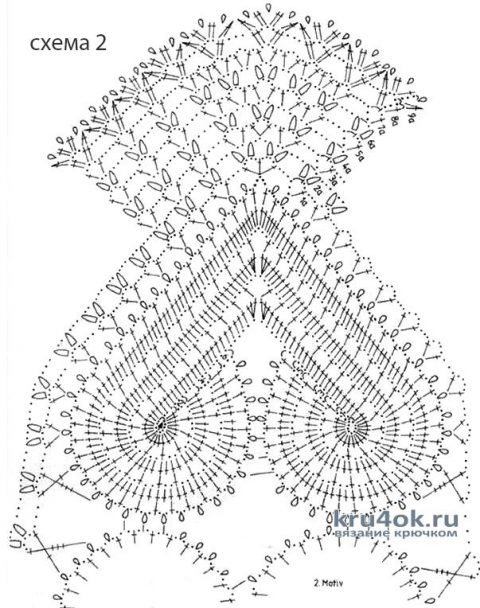 Post author