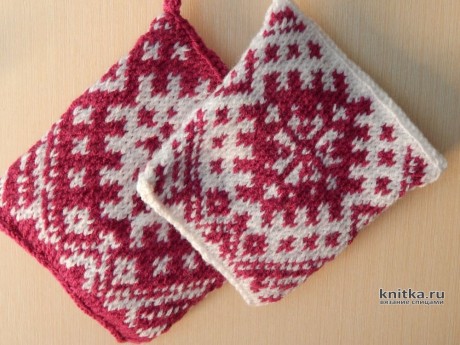 Potholder from Drops design
Good day, I propose to associate the plump, double-sided potholders. This is a great opportunity to get acquainted with the technique of jacquard, small product.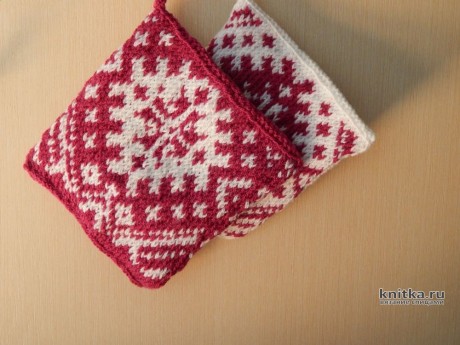 When knitting used yarn bonbon two colors, spokes number 3 and 3.5, depending on what size you want to get the potholder. I got 13*14 and 11*12 see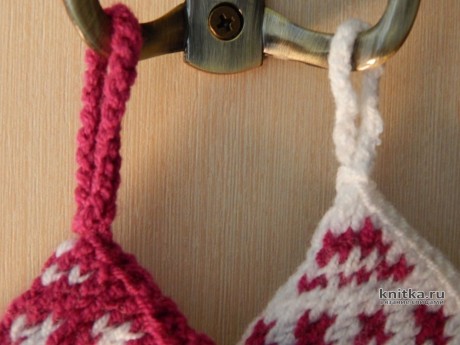 How to knit
We print on the spokes 76 of the loops close in a circle, and knit in pattern, repeating it twice. In the end the pattern comes with two sides.
Closed loop in the ordinary way, knit the loop of 15-20 of the stitches, edge stitch separately.
Frankly, to use these mitts for frankly pathetic, but as a gift, or decor and create comfort in the kitchen - perfect. Knit with love :)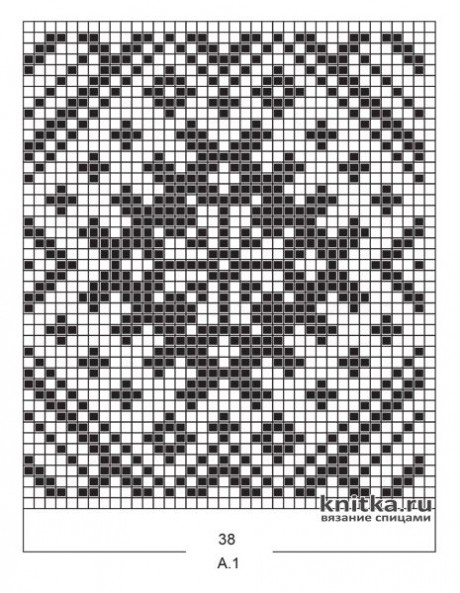 Post author