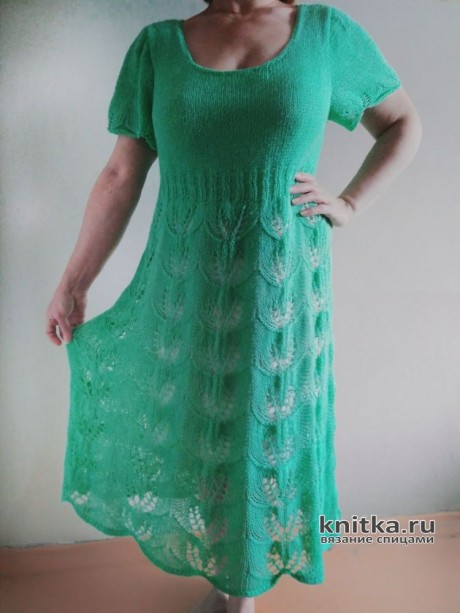 Knit dress yourself in our 48-50 size of woolen yarn. Carolina, 100% acrylic, 438м/100g. Went to 3.5 coils.
Knit in "second" size from the description (40/42). But! after the skirt has lowered - each 3rd with the 4th loop along, so the band turned 171 loop. The back did not add, bodice backless 85 loops. For forehand added 8 loops, one through 10 loops, it turned out the bodice front 94 of the loop.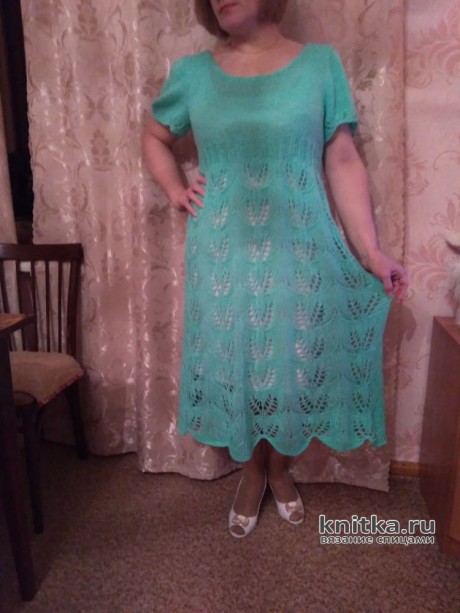 Dress sizes: 34/36 and 40/42.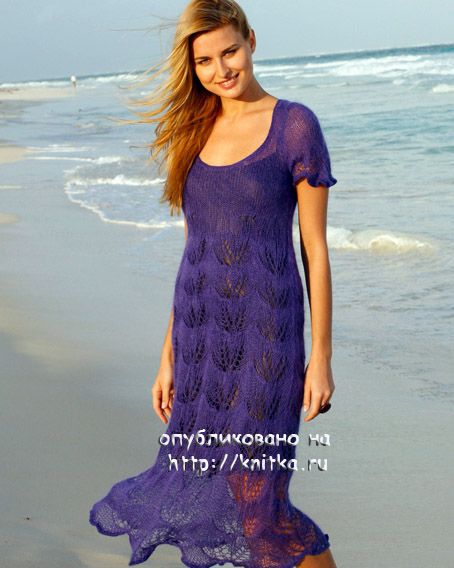 Full description, diagram and knit pattern in the article Lacy dress knitting .
Post author