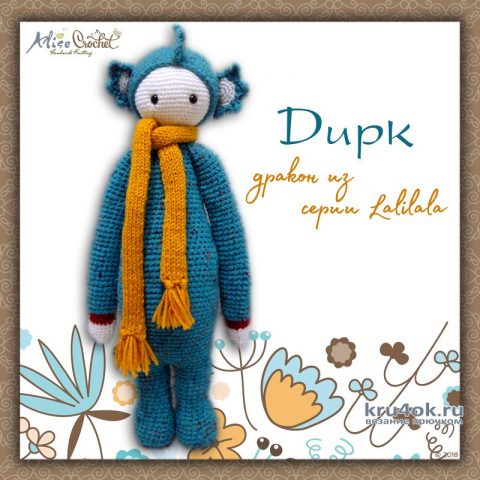 Dragon Dirk from the Lalilala
Technique: crochet, amigurumi
The source of the description of the model: lalylala N° VI DRAGON DIRK, author Lydia Tresselt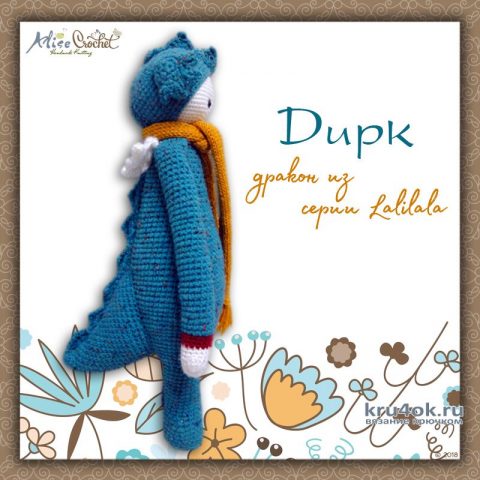 "Favorite outfit Dirk is the suit of the green dragon with tiny wings and dragon spikes. His mother was a Japanese water dragon, his father was a brave dinosaur - Tyrannosaurus Rex! One hour a day he is practicing the fire-breathing breath in his cave - a little fire balls work very well. If he sneezes, he accidentally sprays some sparks. Dirk collects matches and is going to be a fireman when I grow up."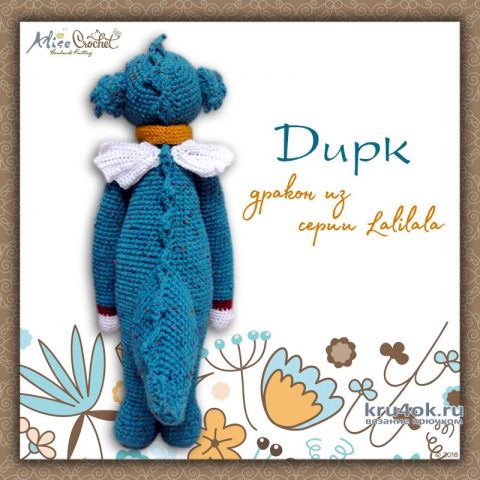 Description of knitting in PDF can be downloaded here
Post author