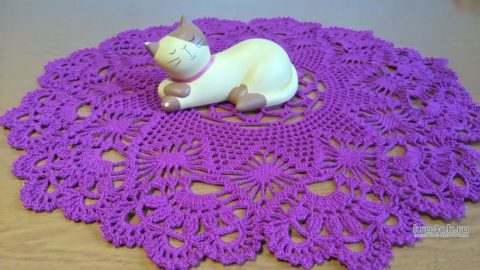 Hello dear needlewoman! I want to introduce you my new openwork napkin "Royal crown". Big beautiful napkin will fit to any table. I love it when in the house there are things made by hand. From them emanates warmth, comfort and eye pleased.
The napkin is made of 100% cotton, "Anna", diameter 50 cm hook №1,75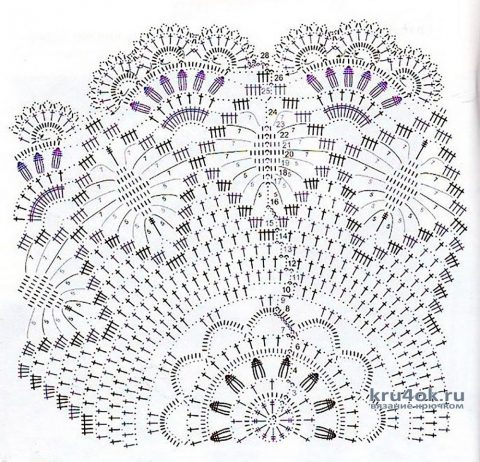 I enclose a diagram if anyone wants to link this. The diagram shows part of the tissue, a circular row to finish the pattern. Numbers indicate circular rows. Napkin pull, taking separately each Pico.
Post author