Hello, I want to offer you the idea of creating autumn brooches.
But first, a little background.
Drew DR husband for a long time was in search of something original and memorable. Among the friends of her husband the nickname of Acorn, the son of an Oak tree (father-in-law was Big in every sense man, sorry, I did not find it). So, when I came across MK of this brooch, a puzzle in my head there was :) the idea was to pin it into the inside breast pocket of my jacket (after all, a brooch - not very manly accessory, as for me). Bought a jacket (by accident!)), thread, and proceeded to translate :)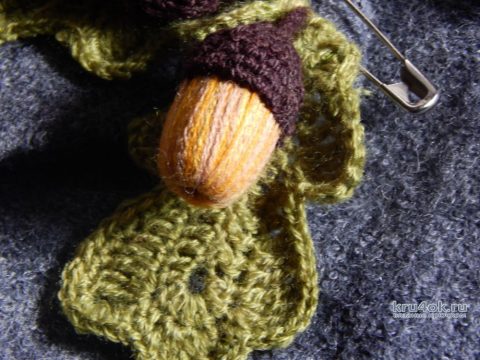 The first time I did everything strictly according to the text: wool blend thread (untitled, sold generally in skeins for embroidery), an unusual technique of weaving hats. In the edges of the leaves interwoven mild steel wire for the best in shape.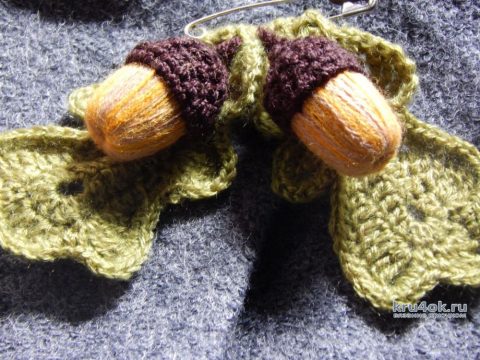 Then came the taste, I tried to link a regular crochet 1.5 (thread Etamin). As for me, crochet rougher or something.. But neither in the first nor in the second variant did not notice - these brooches I have 3 :)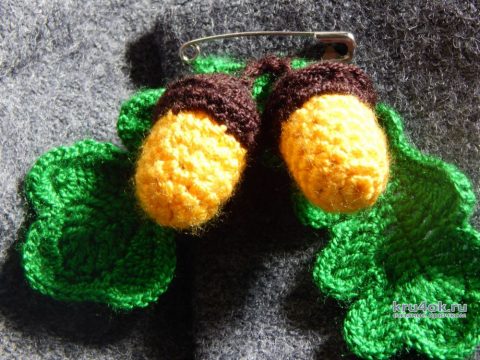 Master - class on making acorn
PS a gift to the Husband only, the idea of the breast pocket did not survive: still too fragile design of the brooch. So we have it stored in the bedroom, on the shelf :)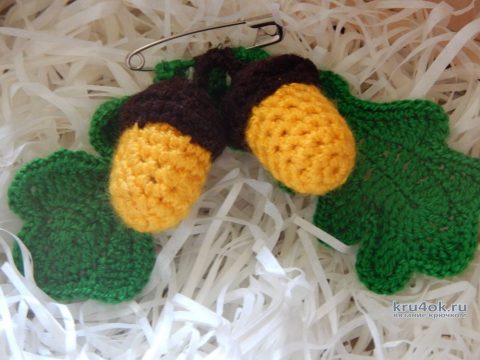 How do You feel about handmade gifts? Please write and those who knit and those who have never held a hook or needle.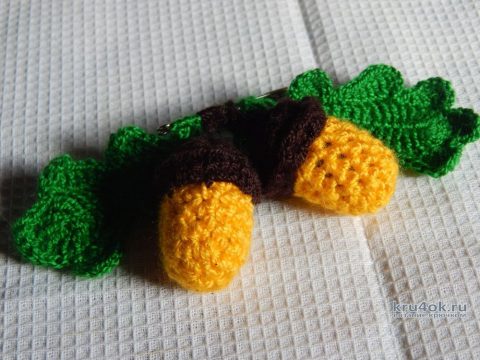 The scheme of knitting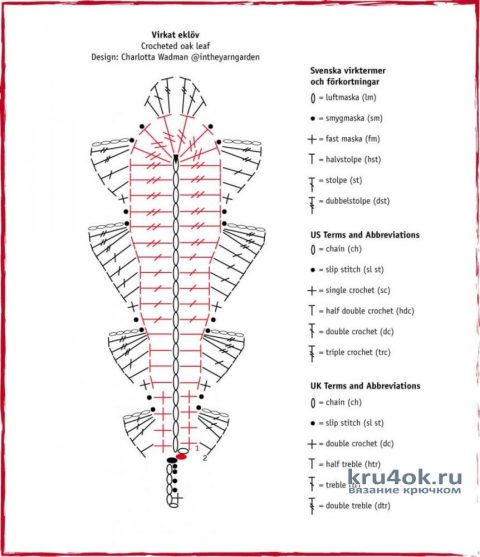 Post author