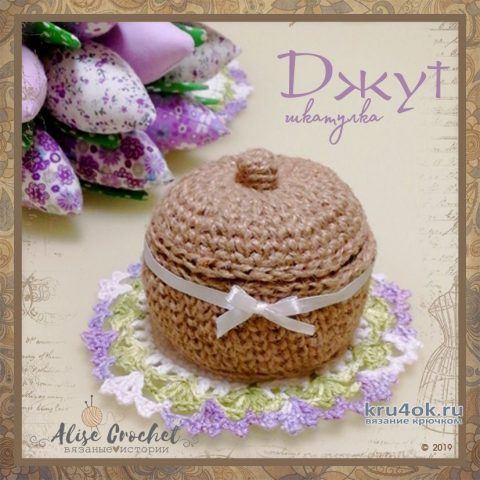 Box "Jute"
Date of project: February 2019
Technique: crochet
Size: bottom = 8 cm, total height = 8 cm, height of cap = 4.5 cm
Materials: jute thread in the reels, the thin satin white ribbon
Hook number: 3,0
It is very good this jute thread. It always creates great products, and most importantly - made of natural material.
La.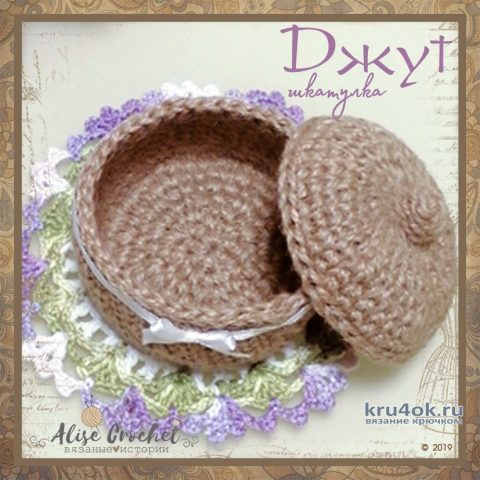 The scheme of knitting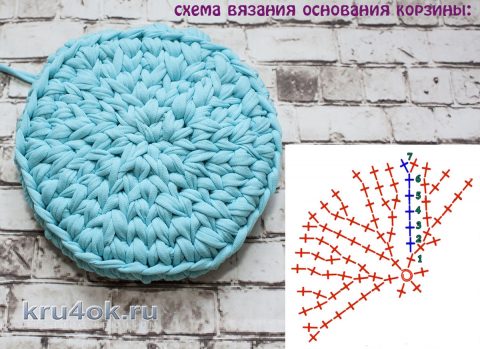 Post author