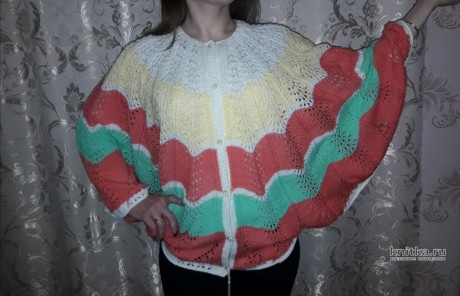 Girls, don't miss out! Poncho, blouse openwork button-down. Can be worn with pants, jeans, shorts and skirt and a plain dress. So there is a choice under the poncho wear a t-shirt or turtleneck, and it is possible and without, because it is very soft and light yarn from acrylic. The fixed sleeve and on the hips, which is very convenient. On any size. For older ladies it is possible to associate a tonal yarn. It is not hot and at the same time it's nice to throw on in the evening for a walk.
It is convenient that the size of the thighs can be changed without blooming. Knit from the remnants of yarn, mostly acrylic.
Saw it here and knit as indicated, only made shorter.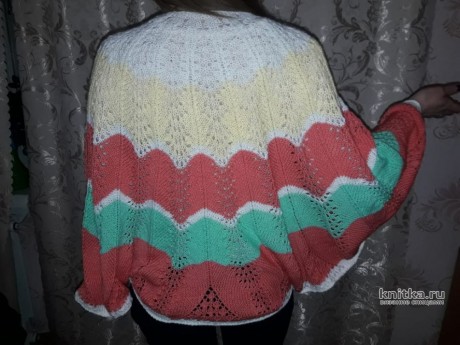 The scheme of knitting a poncho
Post author