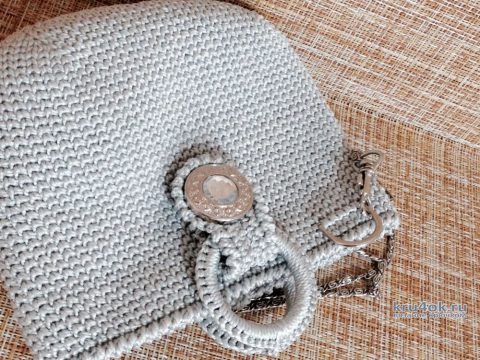 Bag is made of polypropylene yarn of pearl color, crochet 5 rooms. Canvas bags related column without nakida braska.
The bottom of the bag in an oval shape. The product is knitted from the bottom up in a circle to the desired height.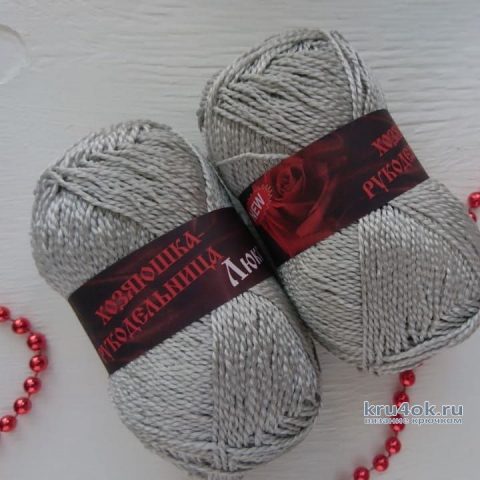 In the process of knitting to tie a half-ring for attaching bag handles. The edge of the bags tied off with rachey step. The valve is connected in the form of an oval with a loop for the button. The inside lining is sewn. The chain is attached to the carbines. The product is ready. Due to the properties of the yarn bag is a light and at the same time dense, which allows you to keep good form. On top of the polypropylene yarn is waterproof and easy to wash if somehow dirty.
The scheme of knitting bags
Pattern "tick" or "column without nakida raskol" tally is exactly the same as conventional columns without nakida, enter only the hook under the loop of the previous column, and in the middle of the column. Hook-like divides the column without nakida previous row in half:
Scheme vaharai oval bottom bags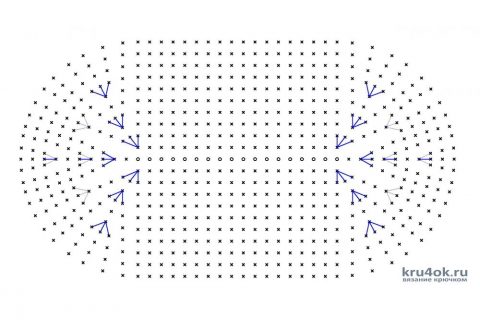 crayfish step scheme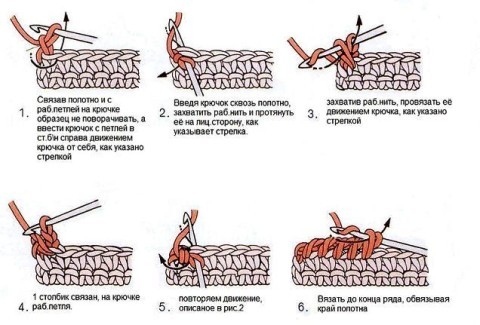 Post author