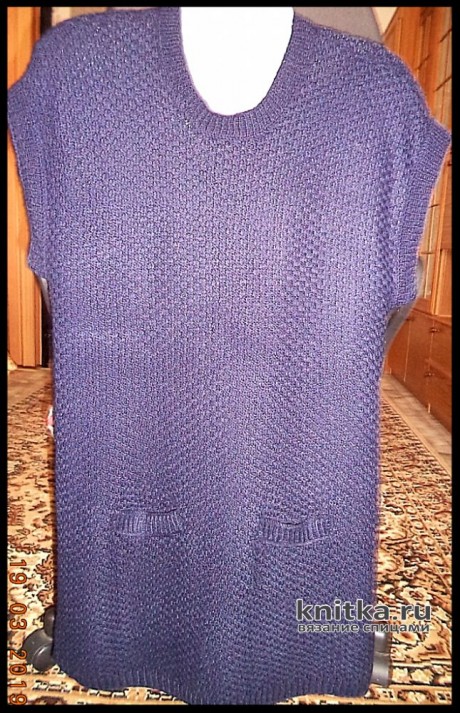 Tank top with "Welt" pockets, knitted spokes. Yarn Pekhorka "Bead". Composition: high Volume acrylic 100% 100g 450 m".
Binding neckline, armholes, pockets and hem, and knitted pattern "gum 1/1", knitting needles is 2.5.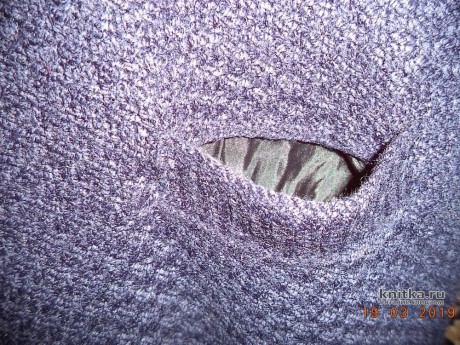 The pattern "checkerboard 2/2" spokes of 1.5.A scheme that is "2/2" is not found, I used the pattern "4/4", which is attached below. I alternated 2 purl, 2 front,2 row, over 2 purl loops knit 2 front and Vice versa, over 2 front-2 inside-out. When vyvazhivanii pockets closed the corresponding number of loops, and in the opposite direction decreases the number of stitches and continued knitting.
At the final stage, sewed a pocket made of lining fabric and sewed the hole, and then vevezuela "valve". True, I did not expect that after Stripping, the product will stretch and the pockets turned out smallish, though not critical. Knitting started knitting 2.5 gum 1/1, then moved on to the spokes of 1.5 basic picture. Long tank top, worn with jeggings, slim, light. The style is straight, the arm openings were not vyazala.
The scheme of knitting tank tops


Post author