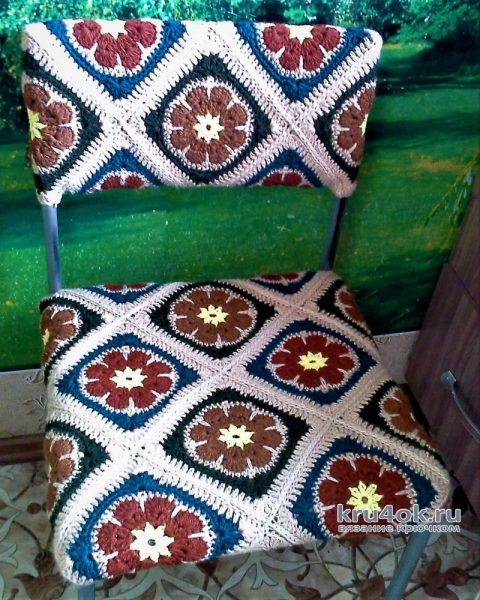 Knitted cover on the chairs (without gum). I used a hook 4.5 mm, Karachai acrylic (color and number is listed below).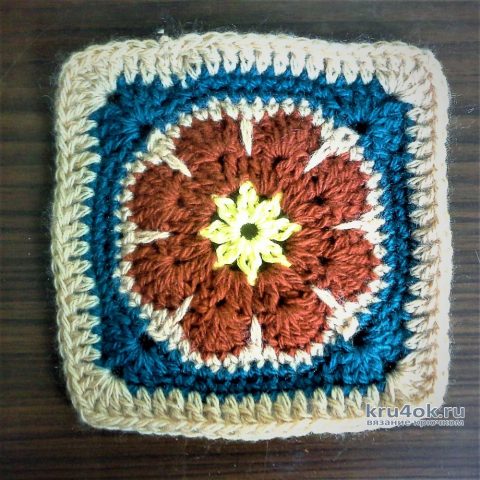 For making covers need to link 48 square motifs "African" flower(see diagram and photo). The scheme had to draw itself in the editor, so a bit wonky). To calculate the amount of yarn 1 will make the middle flower, then consider:
Part 1 - middle - yellow (25g)
8 pieces - petals - brown (200 g)
13 pieces - tying petals + fringe - beige (slightly more than 300 g)
7 parts - between the concrete and petals border blue ( about 200 g).
The covers took a little less than a kilogram Karachai yarn (acrylic).
Scheme knitting cover: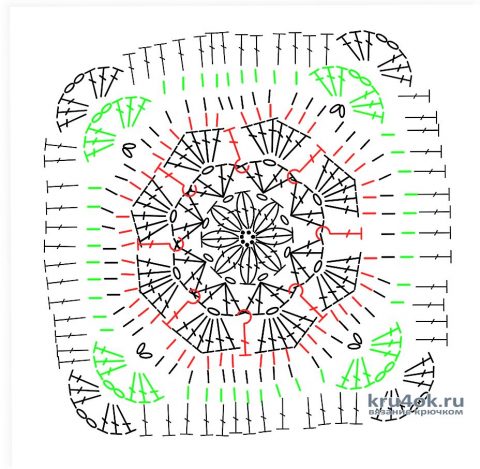 Knitted squares, you can start assembling. To collect sidushek cloth 4x4 square (sew or collect crochet this way):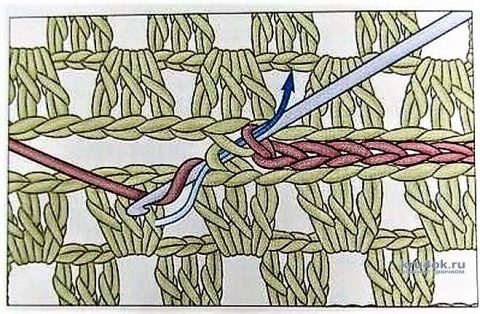 Backs to collect 8 squares (see photo), sew buttons (see photo)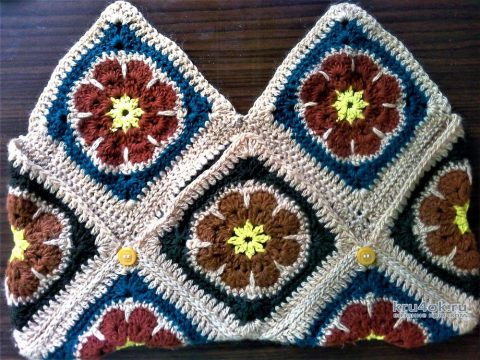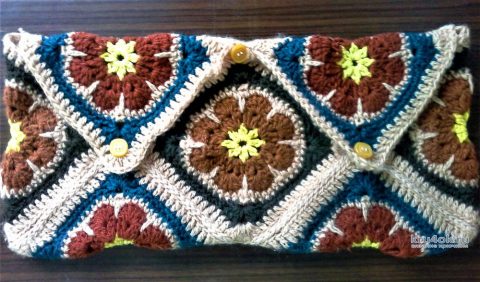 Seat pivoted to the underside and turn the envelope: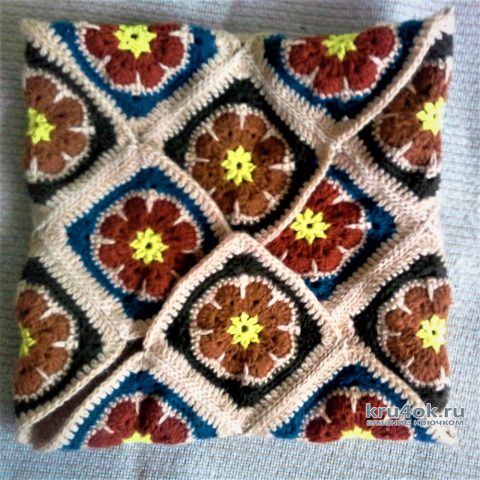 Then I screwed a screw (see photo) to the underside of the chair seat in the middle! put the seat diagonally on the chair seat. and all of the area "buttoned up" on the screw.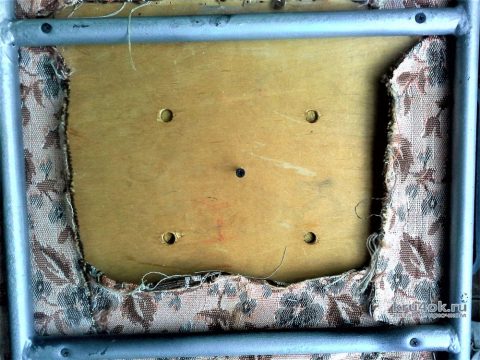 If you feel sorry for the underside of the chair, sew on one corner of the button and fasten all the corners of the envelope.
Here are the covers turned out!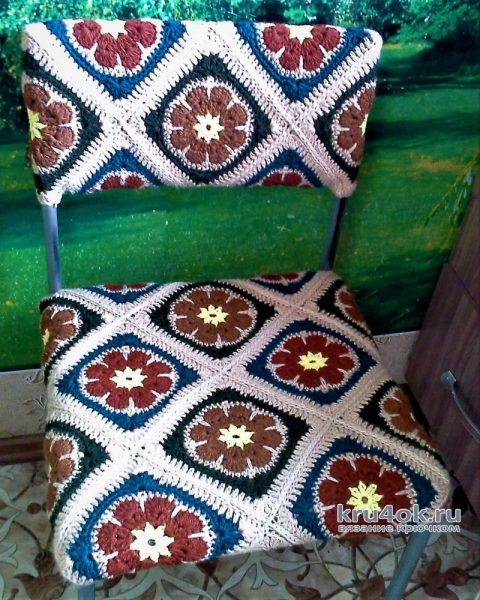 Post author