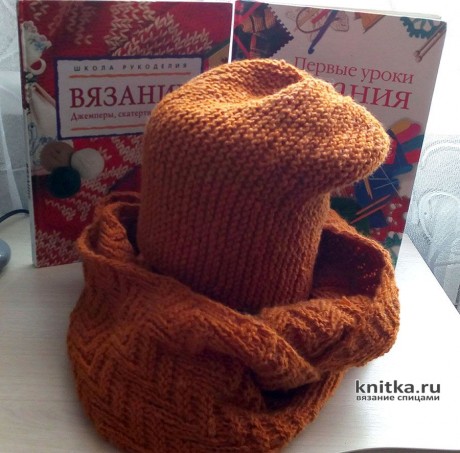 Folk wisdom teaches: prepare sleighs in summer. So, by the winter of 2019 I linked to a favourite set, mustard color. The choice of caps I have, as always, fell on the hat beanie is my favorite model. A cowl I knitted a bilateral pattern "Angles", the scheme of the pattern attached. Knitting kit took me six Slonim Hanks wool blend yarn 50 gr/100 m: one roll of caps, and four and a half roll of Snood.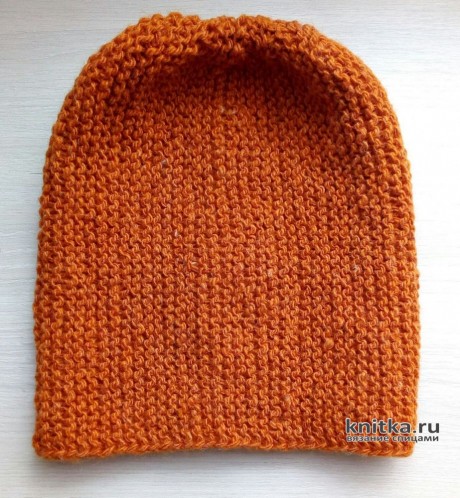 Beanie, beanie, job description
Hat fit across, "garter viscous", "short rows". What I especially like – no need to suffer with the calculation of the loops to the circumference of caps and cuts to the crown.
To score 46 loops. Knit into the front two rows (garter viscous). Continue: row 1: 40 p. knit across the row, 6 loops left on the left needle. NOT to PURL these 6 loops.
Row 2 (wrong): turned on right needle left 6 p. nepovezane.
3rd row: again unfurled the canvas. Continue, but now are finished the loop 41.
Row 4: (purl) knit the right front loop 41.
5 row: knit 42 loop unfolding.
Row 6: (purl) knit right loop 42 of the front.
7th row: knit 43 loop unfolding.
8 row: (purl) knit right loop 43 the front.
9 row: knit 44 loop unfolding.
Row 10: (purl) knit the right front loop 44.
11th row: knit 45 of the loops unfold.
Row 12: (purl) knit the right front 45 loops. So the first wedge is associated.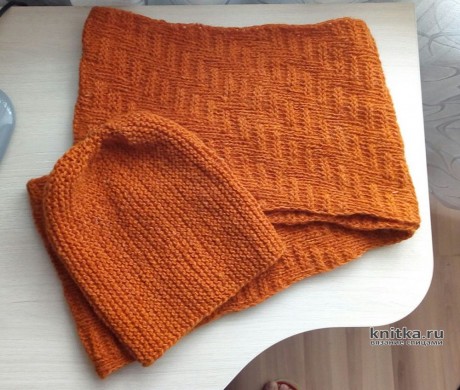 Thus, we continue to knit by repeating 1 through 12 ranks, i.e. a shortened series. Every time you add a new wedge, and the top right promazyvaetsya rounded. Therefore, we do not have to suffer, pulling her. So, 14 of the wedges, i.e., 172 loop, of which 168 is 14 wedges + two rows on each side, connected directly. The length of the fabric, i.e. the circumference is 54 cm, Then, to tie up two rows directly, without short rows, i.e. the same as the first, was 54 cm, Height 24 cm caps
REQUIRED: first pull the crown, reaching double-needle and thread through the open loop. So to pull the top of her head, securing the loops. Then, sew.
For necks I scored 52 loop: 50 + 2 edge and knit the above pattern with a length of 150 cm and joined LIC in the ring with a hook. In principle, this may not be a Snood, a scarf, as you like.
Smooth you eyes dear fuski-needlewomen.
The scheme of the pattern "angles" for necks
Post author