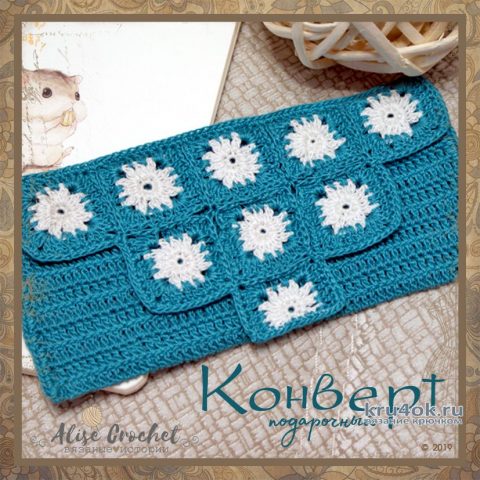 Technique: crochet.
Size: 16 x 7 cm.
Materials: yarn (cotton) blue and white, crochet hook 2,0.
Source model: Internet the magazine Let's knit series crochet lace nv4265 2007.
Sometimes you need a gift envelope for banknotes or postcards, and maybe a gift for other little things. And so the envelope does not have to be standard paper. You can vary the look of this packaging, making the envelope knit. While the basis may be one, but the designs are different.
Scheme knitting envelope for money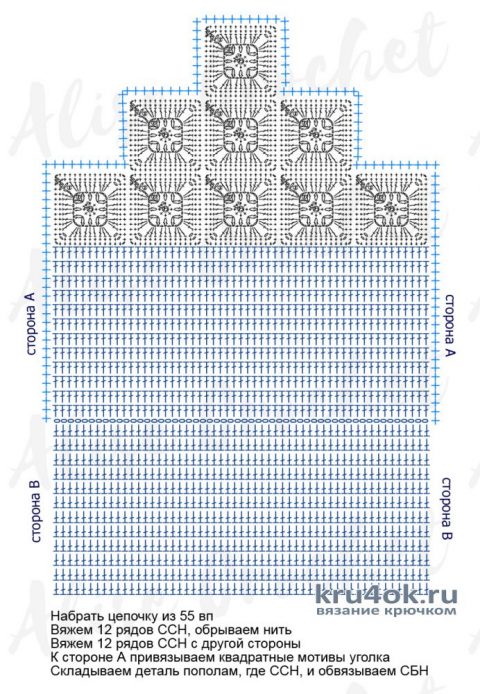 Post author