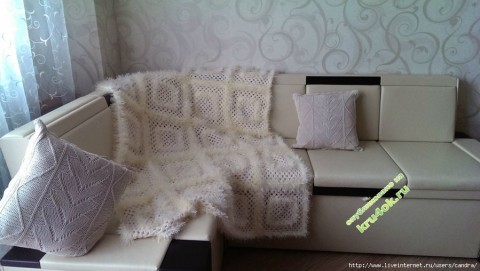 Good day!!! I very much love the fabulous and diverse "GRANDMA's SQUARE". Granny squares - popular technique of crochet. It's very exciting when small patches gradually there is a great product. For example, a blanket made from 80 small details. And it is possible to knit with such thick yarn that is only one square for each side of the case on the cube-stool or cushion.

Here's my report that I did. I was recently in Krasnodar there lives my girlfriend. You're friends with her from school. The weather was cold for us is 19. 2 days contacted this baby soft, a gift from my podruzhenki.
To crochet №4, made of yarn 100% acrylic "GONCA",100 gr.-300m. and yarn "GRASS" 100gr.-110m. It is certainly very profitable, when the "GRASS"-100gr.-180m, but not that I've found.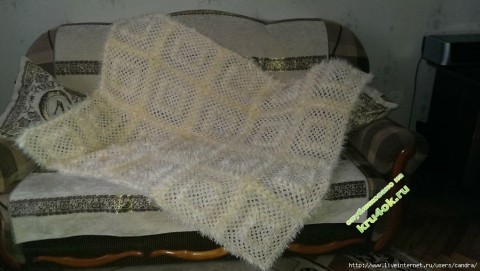 Scheme crochet blanket (Granny square):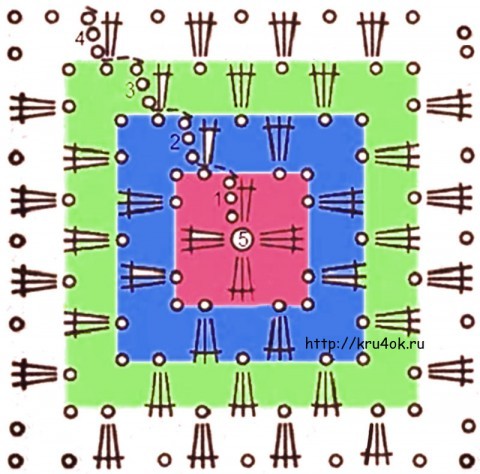 Four rows of acrylic yarn, then 1P.-yarn grass, then again 4P-acrylic,finish some weed. Acrylic took almost 8 skeins and 7 Hanks of grass. The size of the rug 4x5 squares.110х122. Girlfriend was very pleased with the gift!!!!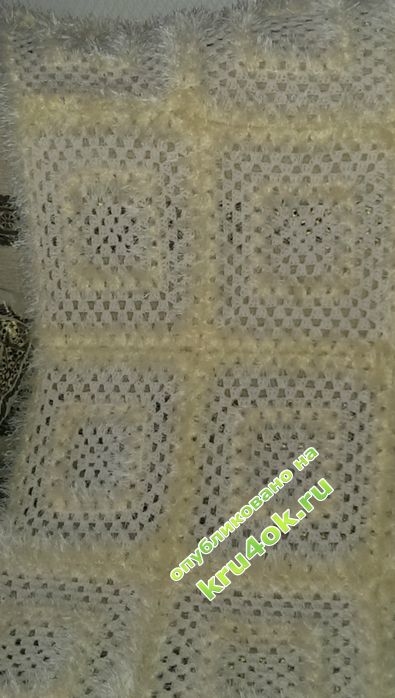 Post author