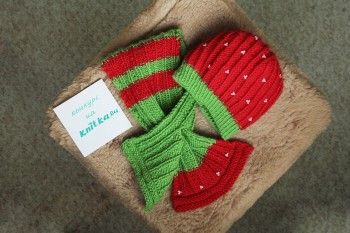 Hello needlewomen! I love the creativity and all life was engaged in painting. A year ago I became a mother, painting took a second (or even third) plan, time was not enough, because moms know, in one piece two hours of free time, you're unlikely to get, but if you split those two hours into slices of 15 minutes, with the child it is possible to agree.
To draw for 15 minutes, I was uncomfortable, the paint dry, the thought evaporates, and I began to look for some other hobby. Knitting seemed to me curious, and I, armed with a book and spokes embarked on a difficult case. At first it was very hard! It is in Soviet times all the girls in the classroom mandatory taught to knit, I in this plan are much less fortunate, I was left alone, and 25 (at the time) years I even had enough a vague idea how to hold knitting needles in hand. But nevertheless, I was persistent in his endeavor, especially when it began to turn, I knitted my daughter a hat, then socks, then tied a shawl.... and off we go! Now knitting has become my main hobby, I love to knit socks for friends and their children, give associated, I see that my gifts bring joy - this want to create!
I decided to participate in the contest "Hats and kits".
The kit is connected from what was at hand, and at hand was: Hank green Bianchi Lunalux, 100% wool and a skein of red Stella Vita, 48% wool, 52% acrylic. Since I am extremely creative, I don't like patterns, I usually browse the Internet pictures with something similar to what I have in mind come up, add some details, and then knit. So it was with that strawberry set.
For the elastic cap I scored at the toe of the spokes 100 loops and knit elastic 1x1 10 rows, then switched to the thicker spokes, # 3, and started knitting with red yarn: 1 facial, 3 purl. Provatas about 9 cm so I split the loop into 5 parts and started to reduce, promazyvaya in each of the 5 parts of the last 2 loops together. When knitting the remaining 11 stitches, I pulled them tight, tucks thread and - voila! cap ready, it remains only to decorate it with white beads.
The same pattern I was knitting a scarf, I scored 32 conventional loops on the spokes №3 and first knit 12 rows transverse band, got two "cushion": l.-I.-L.-L.-I.-l - one cushion and just the same second. Then knit 20 rows and 20 centaline closed loops to form a hole, which then will be threaded the other end of the scarf. In the next row I get the missing loop and continue to knit the same way. The length of the scarf, of course, arbitrary, I got about 55 cm, and the last 12 rows, I also knit cross waistband.
Set was associated in the gift of one baby for about 6-9 months.
Post author