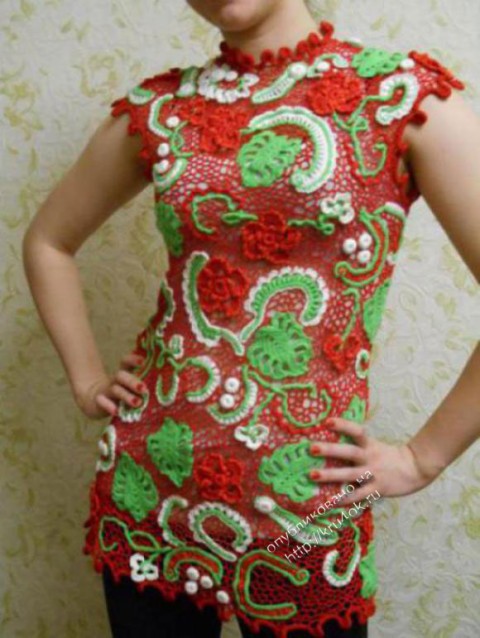 Blouse "Red summer". Size 40-46.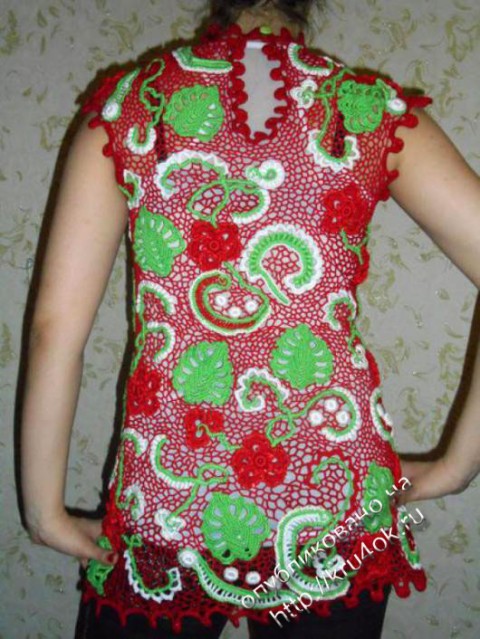 Yarn Semenovskaya Irina in 100g-334м, Sail-cotton and viscose, fancy viscose with sequins, Turkish cotton Maxi and Maxi with lurex in 100g-565м, Tulip in 50gr-250m, hook 1.5 and 1.0.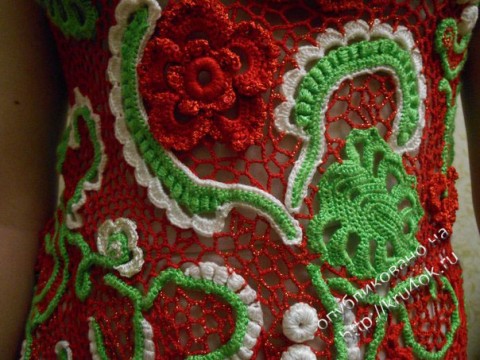 Leaf of a monstera
Trims the neckline, hem and arm openings
by MK magazine Duplet

The flowers are connected at the wonderful MK Tatyana Vasinos
Curls
Knit the desired length of the cord inchworm and then
3 V. p. recovery and twisted column,
3 loops of the instep and twisted column, etc.
A column here.
White bumps tally on the principle as the middle of the flower on MK by Tatiana
The rest of the curls on the basis of cord chomp.
It can knit anything ( columns with nakida through the loop or the arch of air.loops, and then that arch St. b.N., and in the middle of Pico) this is what you want.
Author Svetlana
Post author