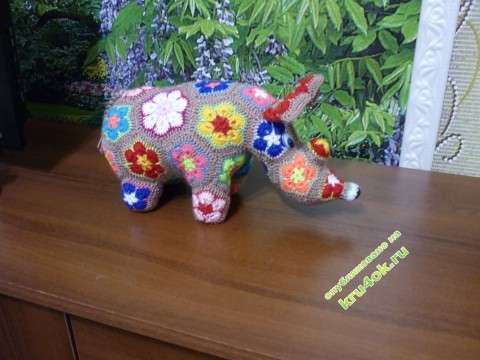 Crochet motifs from the African flower Rhino. Work Alexandra.
Knitting in the picture: 44 motif: need two quadrilateral(nostrils), 26 pentagons ( two eyes), 12 hexagons (two lugs), two of seven (sides on the back ) and two of eight (tummy and butt). This is a very exciting experience.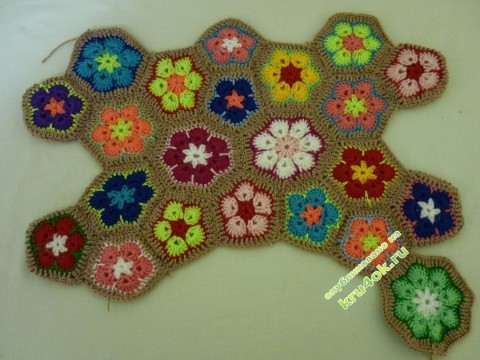 Crochet giraffe Senya from African flower motifs:
4-square - 3 piece
5 gon - 27шт.
6-square - 21шт.
7-angle - 4pcs.
8 gon - 1.
So many elements need to be linked to grafika.
A master class can be found in Country masters.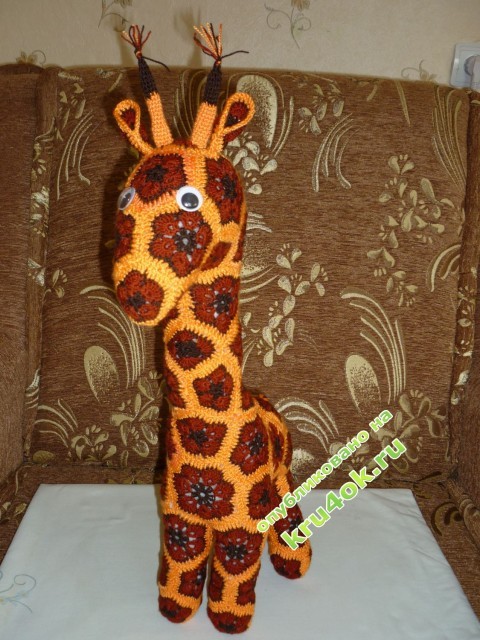 Diagrams for explanation of "African flower" you can find in articles:
"The horse and the snowman" and "Knitted horse of the motives".
African flower 8 petals of the scheme: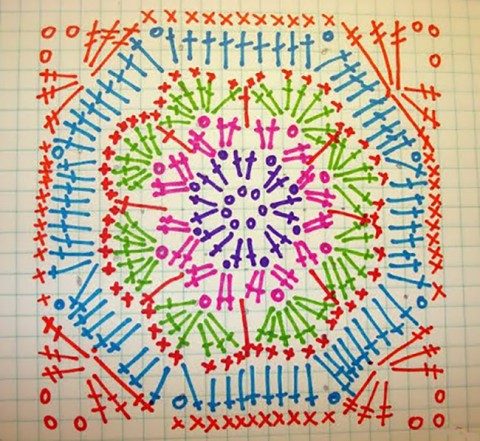 African flower 7 petal diagram: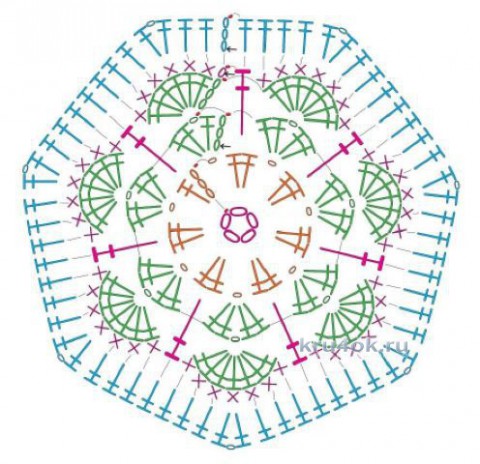 African flower 6 petal diagram: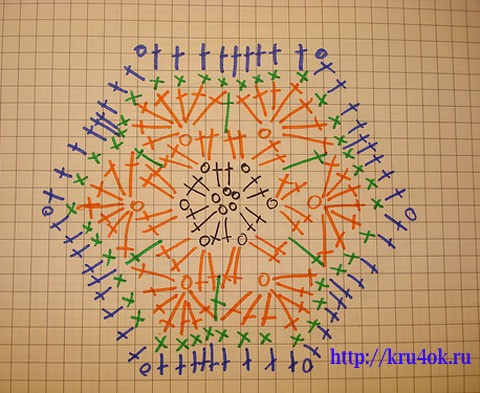 African flower 5 petals diagram: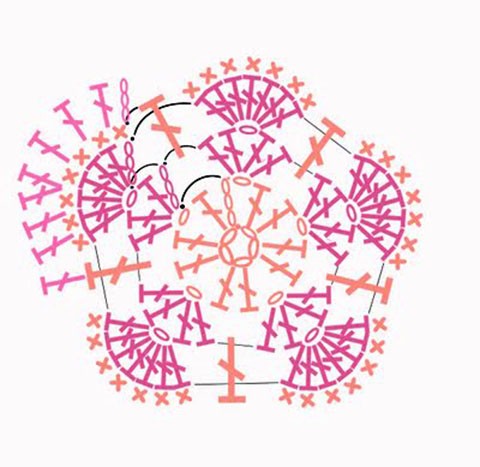 African flower 4 petals pattern: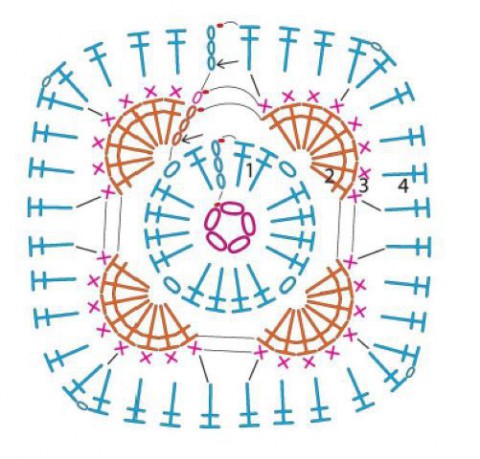 African flower 3 petal diagram: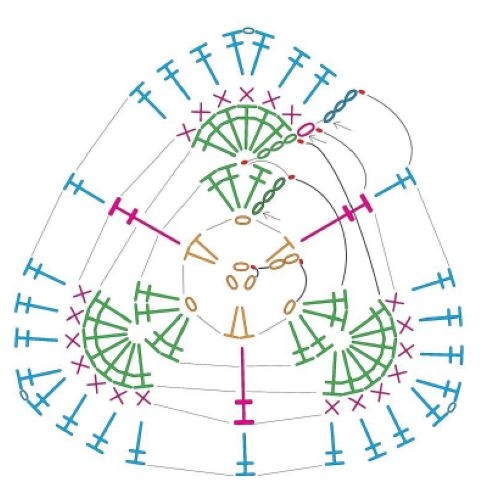 Post author