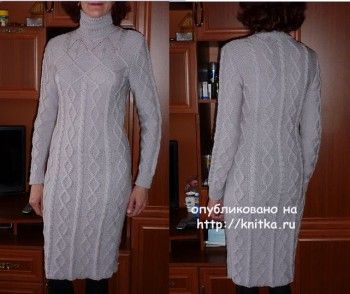 Dress with the beautiful name of "Waltz Boston" is made of yarn "Baby" (20% wool,80% acrylic). It took 14 skeins (130m to 50g). The scheme I will not add in the Internet enough as it is, is only the name of the dress to enter in the search engine.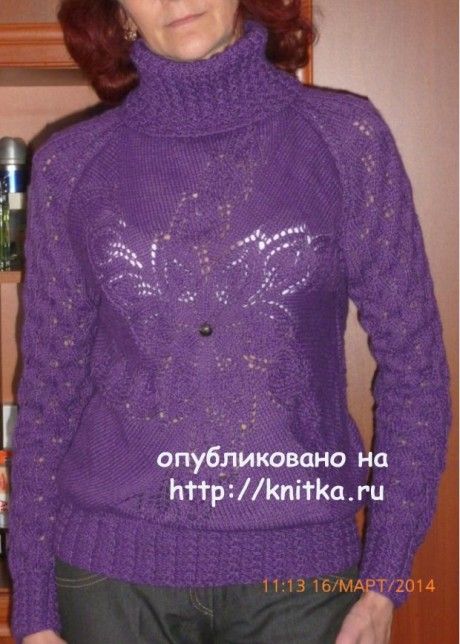 The sweater is made of yarn "Lotus" (100% acrylic). Another embodiment blouse "Flying leaf", but only with long sleeves.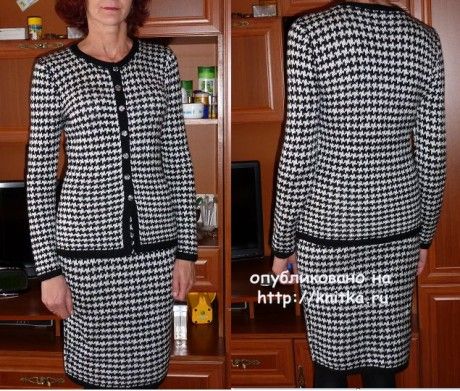 Suit in style Chanel. Yarn Sapphire(48% churst,52% acrylic). Gone 800g yarn (250m in 100g). No description, thought of everything themselves.
Post author