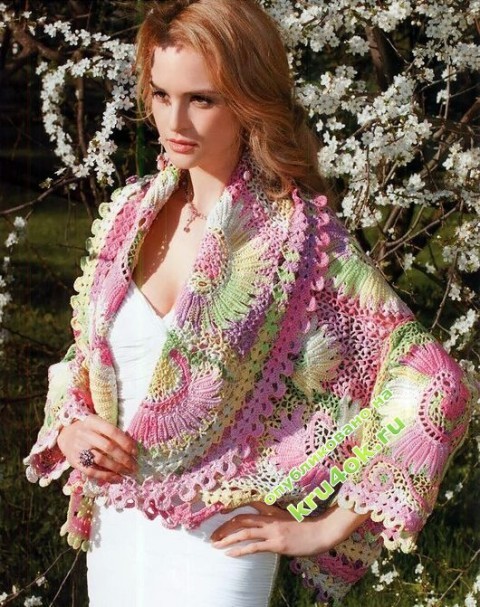 Hello my dear women! My name is Maria, I have been knitting and I love knitting. I want to share with You their creativity. I'm knitting in the technique of Irish lace and friform, spokes. Very difficult to buy something nice at big size, so I disguise myself. I knit constantly, because I can't not knit. I want to introduce You my jacket Spring fantasy. It is related from a Turkish yarn Alize (Bahar batik), a grid of finer yarn YarnArt ( violet ) matched in color to the main yarn.
Here I used the knitting on the Bourdon. The elements of this jacket are often found in magazines, so they should not describe in detail. This author's work. Knitting for 4 months without stopping for 6-8 hours. What happened to judge You. Sincerely Maria Casanova.
Jacket published in the Fashion Magazine №567.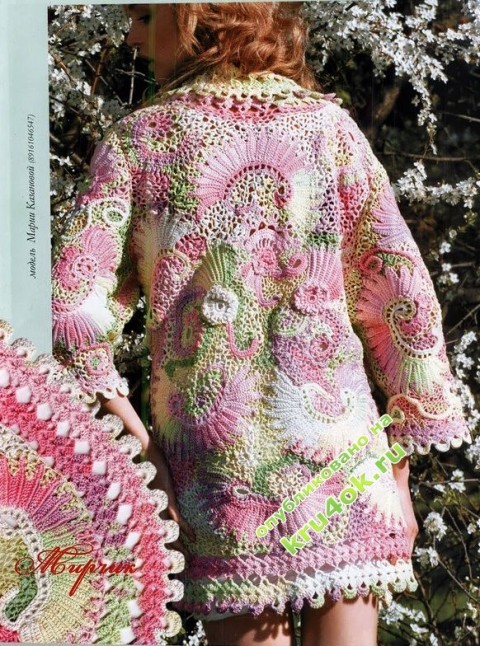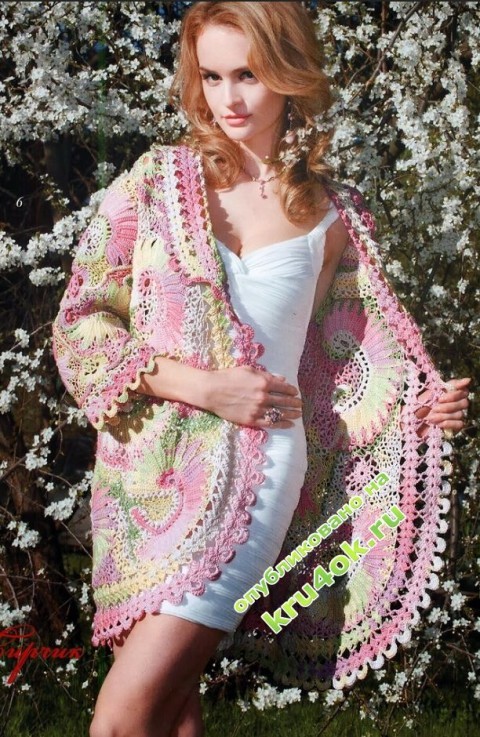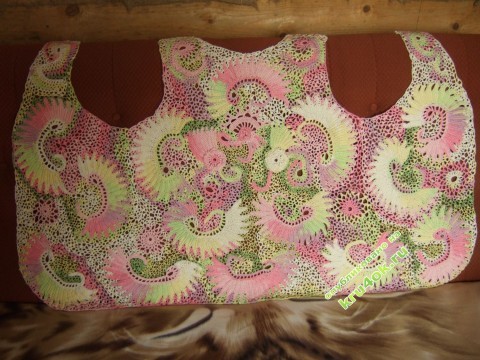 Scheme crochet jacket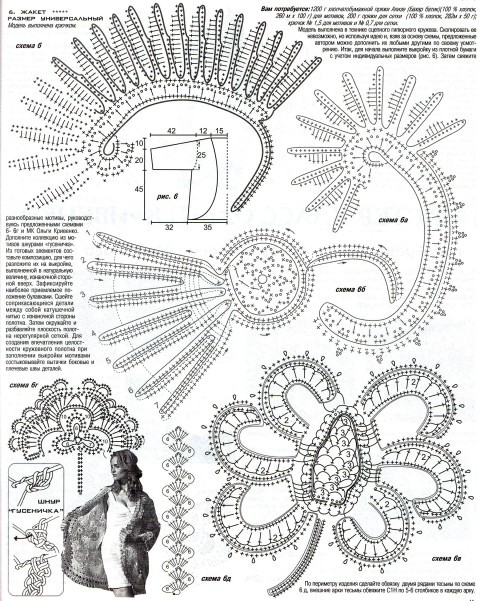 Post author