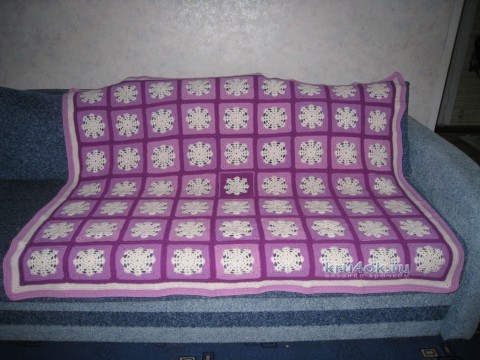 Plaid crocheted №2 , Pekhorka yarn "Australian Merino" 100g 400m, went 24 of a coil (63 slices).
The snowflake schema to the blanket. I knit without a diagram, but this is very suitable: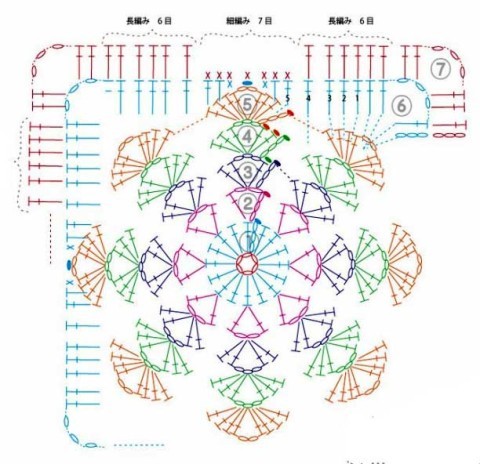 Blouse for a baby for 2 years, the yarn Color citi Kangaroo 300m 100 g hook №2,5 3 left Hank, is reglan without seams.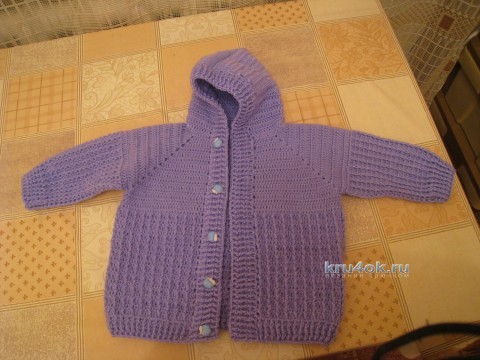 Cardigan for girl 2.5 -3 years old. The yarn Color Сyti "Kangaroo wool" 300m/100g, hook №2,5. Bound in Raglan , from neckline without a seam. Embellished with ruches.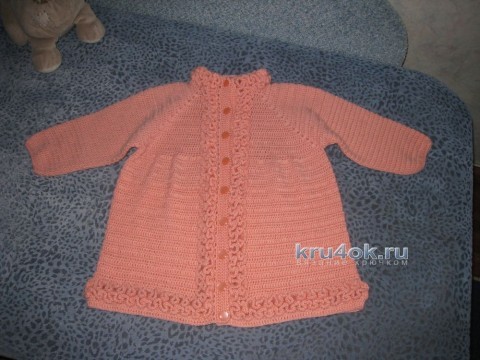 A set of winter. Yarn "Pekhorka"Secret of success" 250m/100g , hook №2,5. Left Hank 3 white and 1 blue.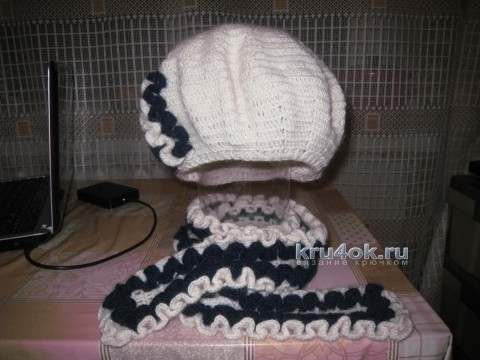 Kit - beret and scarf. The yarn is Opal Solids 425m/100g crochet hook No. 2. Took 3 Hank 2 purple and 1 dark grey for the trim.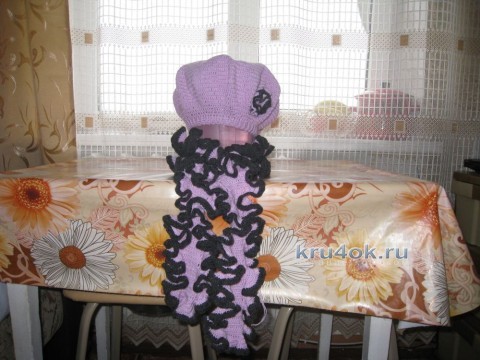 Coverall 1-1,5 years old. With no seams. Linked to Raglan , to begin from the neck. Yarn "Pekhorka"Australian Merino" 400m/100g crochet hook No. 2. Took 3 Hank.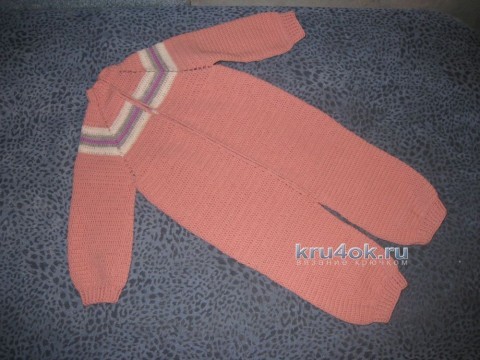 Post author