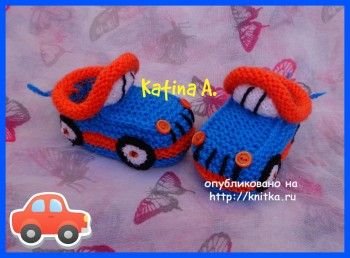 Cars booties are made of warm yarn for winter. Your baby will be very comfortable and body. Booties are knitted on 2 needles, if anyone knows how to fit a heel on a sock, then the same thing.
The features are very easy to find on the Internet. One of the options, see the link.
Warm winter booties for babies. Unfortunately the descriptions I have found on the Internet, knitted booties on the needles!
Post author