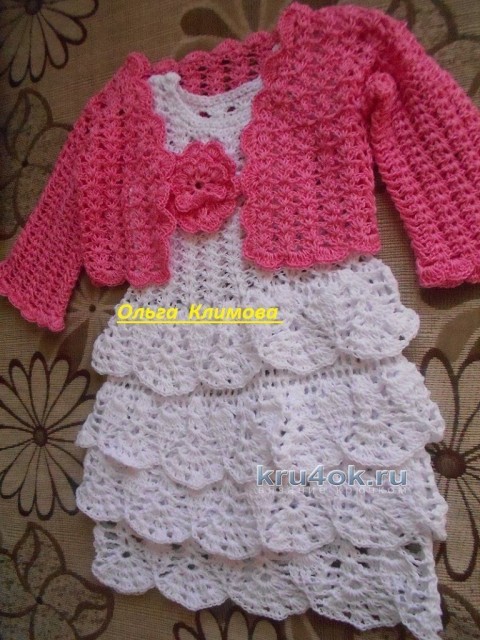 Hello, I present to you my work kit "rose". The dress is yarn brand "Pekhorka natural cotton" 100g/425m. The dress took 2 Hank. Bolero jacket for dresses is yarn of the same brand "Pekhorka pearl" 100g/400m.
The implementation of the dress: I started knitting a bottom part, with skirt : 70-80, dial loops and knit stitch (plain bars with one nakida) approximately 20 cm, without interrupting the running knit one row of lace on a "pineapple" (I took as a basis for the fulfilment of lace on the skirt).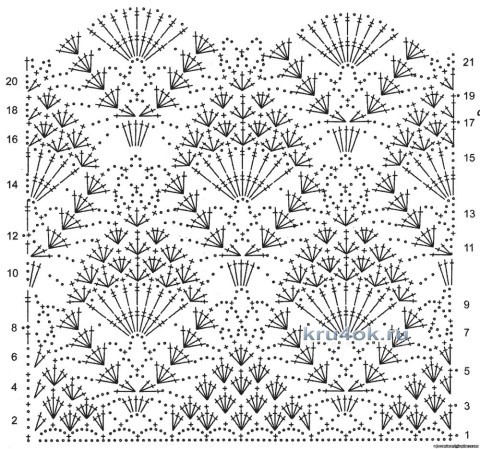 Also performed several rows of lace ( they leave about 6-8 cm, depending on your knitting style). Performed on the top product - top,it fit quite simply from our skirts we recruit loop pattern "iarocci" so and knit 12 cm in a circle, then consider the lines and divide into two halves (front and back) to narrow the sides of the product(separate front and back armhole vivasyan) so are finished 5 cm and knit the straps, connected straps. tying Golovinka loops without nakida, 3 rows and also primochki. Vivasyan beautiful flower, sew it and our dress is ready!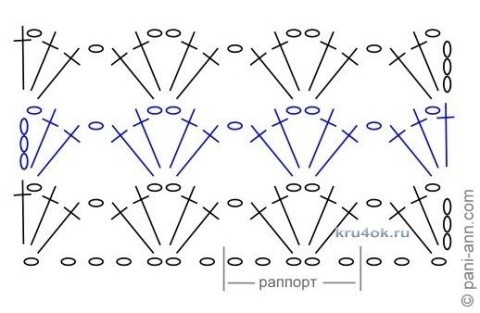 Bolero knitting is also pretty simple: recruit a chain of air loops are finished so 75-85 and 15 cm, pattern iarocci Further as I believe the hinges and divided the back and two front shelves, narrow at the sides for armholes, (knit separately back and two front shelves). On the front shelves, provatas up from the beginning of armholes 5 cm begin to narrow down to Golovinka, when you have only shoulder straps, knit up some more rows (that was the same with the back) and sew straps. Tie the thread to the product in the area of the openings, and the same pattern "iarocci" are finished sleeve round. Tying the product around the perimeter pattern "iarocci" our Bolero ready.This description of the set for girls on 1-1,6 years. I hope you enjoy the kit and you will create your creation and my description will help you. Success to all.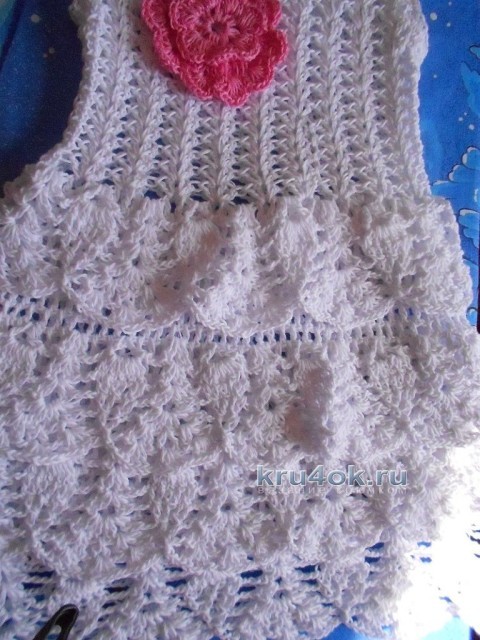 Post author