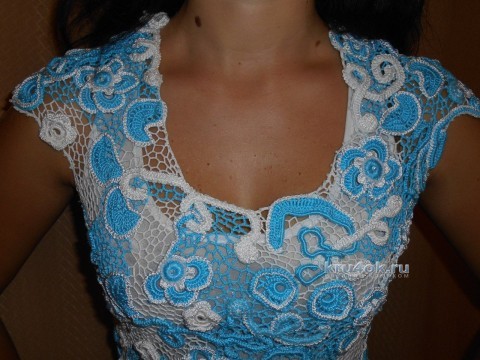 Dress "Blue turquoise" . Size 40-44. Made in the difficult technique of inlaid Irish lace, yarn cotton Maxi, Semenovskaya "Irina" and "Tenderness", "Tulip" hook and 1.5 and 0.8, beads of Czech glass.
Leaf is associated this video, the flower is wonderful MK Tatyana Vasinoscord chomp MK, the second leaf according to the scheme: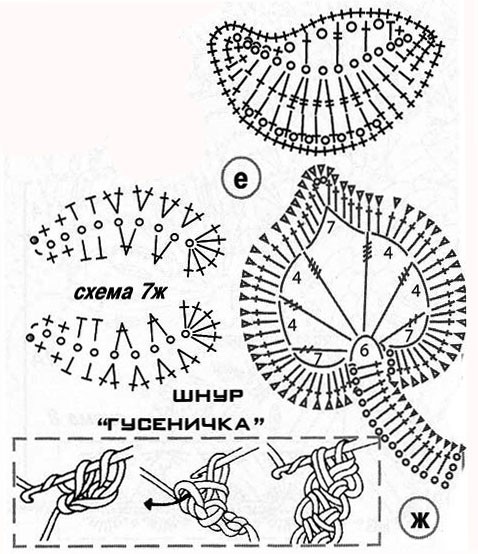 Mesh irregular blue with the intervention of beads, in the middle of each flower Czech glass bead, and round beads.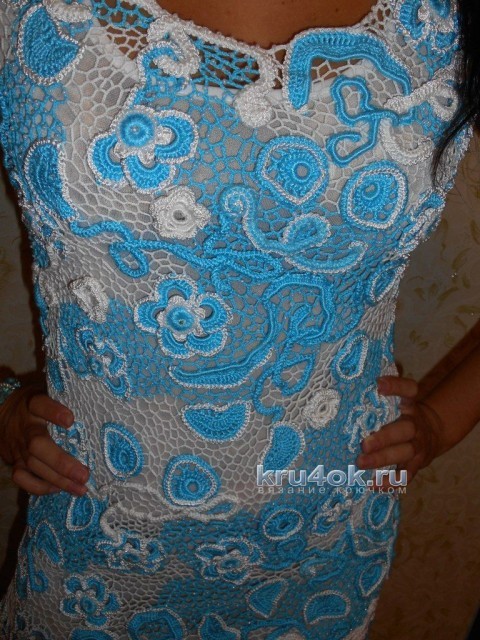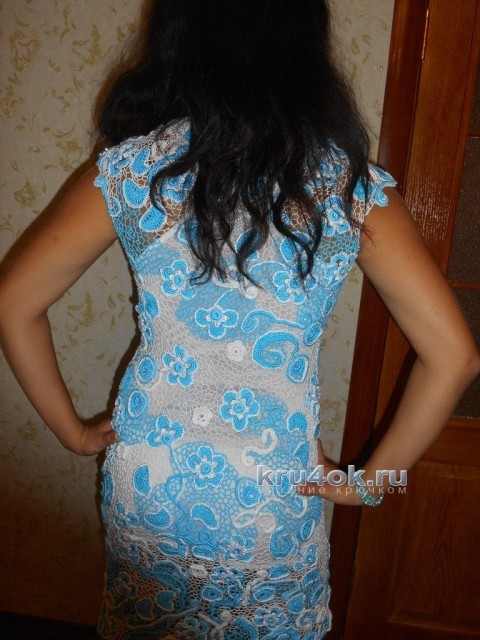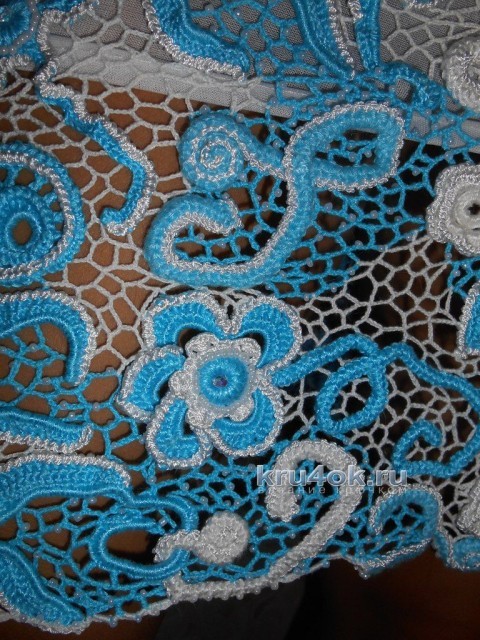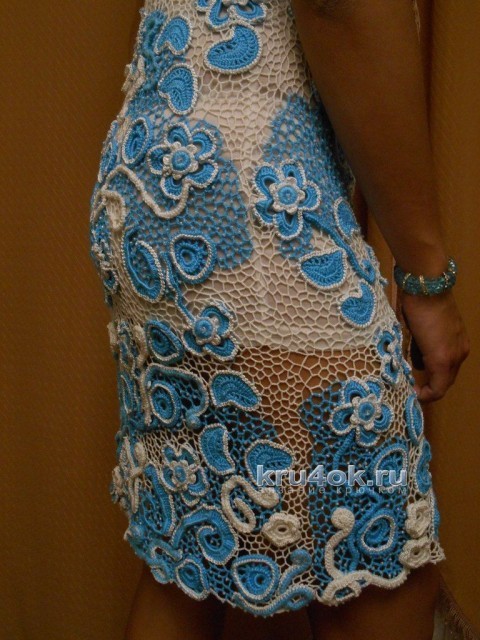 Post author