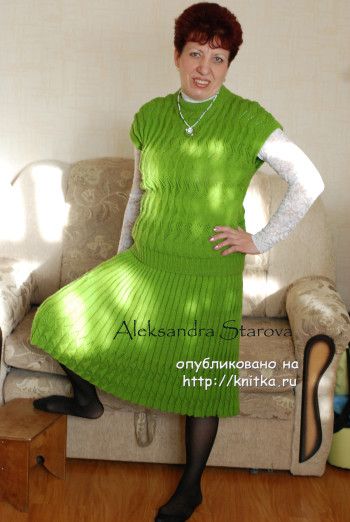 Hello! My name is Alexandra. Here again decided to offer SUIT. It is connected from ACRYLIC. Diagrams and small description taken from the magazine in 1992. I wanted to do it even in those early years, but got his wish only recently. To your attention: diagram and description of proposed journal.
The skirt is knit in two identical parts by type mnogochleny. The direction of knitting from the waist. The number of loops of the set of multiples of 4 plus 2 loop boundary. At the beginning of the skirt run hollow crochet (double plank), all rows knit in the same way: *1 loop remove (thread before loop) 1 loop face*. In the finished insert a clothes line rubber band. The extension of each wedge make at the expense of the deaf nakido that you want to knit after the end of each fragment of the pattern (diagram 1).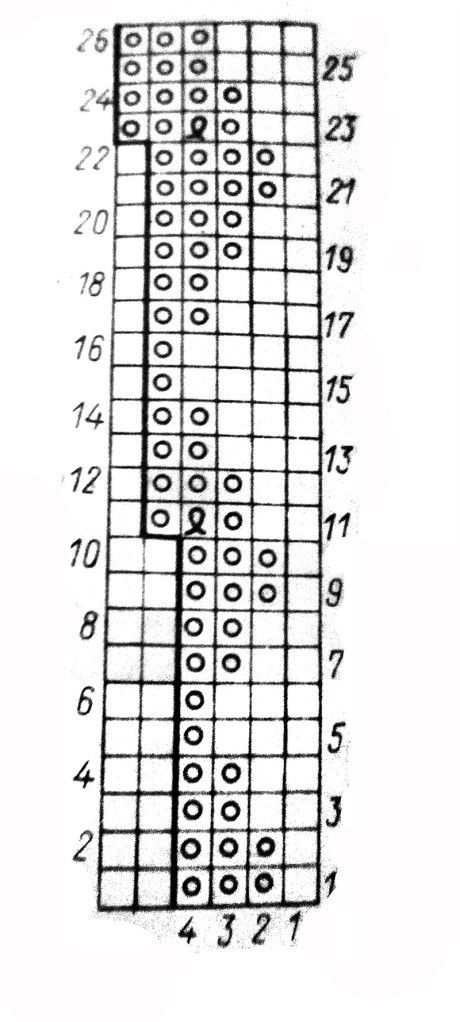 At the bottom of the skirt follow the pattern, rapport of which are presented in scheme 2.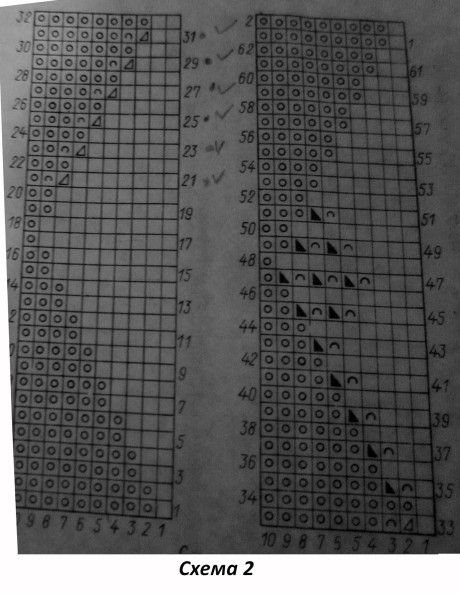 For the blouse type of loop, whose number is a multiple of 10 plus 2 loop boundary. Knit blouse pattern according to scheme 2. Because the pattern allows you to do carefully remove the hinges for round neck neckline it is possible to knit square, and prittlewell along it direct polos gum 1 x1 width 4 cm Elastic 1 × 1 p the armholes, follow with a decrease of one loop at the beginning of each row.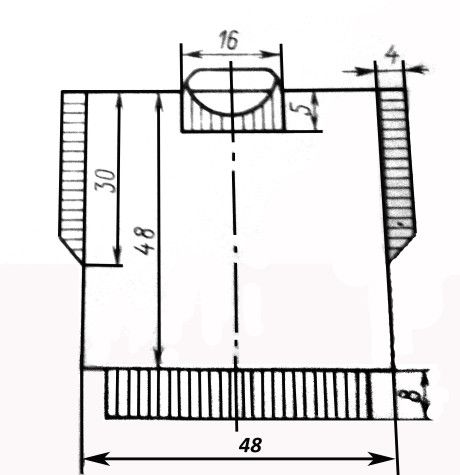 Post author