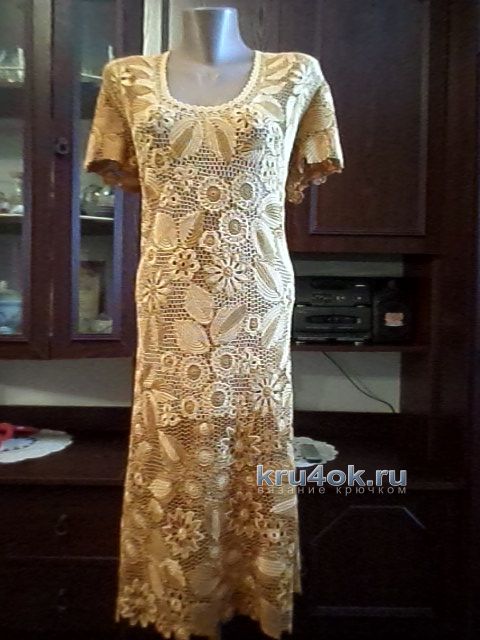 My name is Pavlenko Elena. In September, 2014. tied up sister dress. Yarn used the "Sapphire Suite". Yarn fits well and fit. The yarn went on the 60 size is about 900 grams.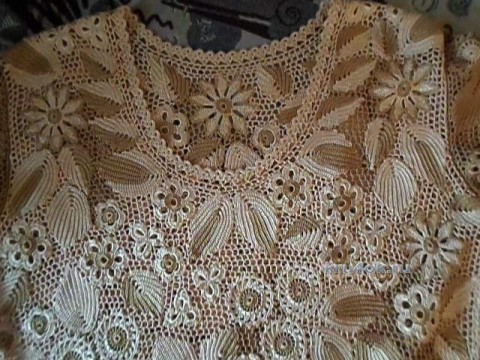 Description: first tally of the elements on the diagram 1, 2, 3. different colors. Is the pattern on paper, pinned on the screen from a heater, further components of the composition, these elements can be pinned with pins. Then tied a regular grid. I top the color is more let a shade of beige, and on the bottom more color a shade of brown. Tied when the grid is removed from the pattern and otpaivaem iron. Seams front and back link hook (a chain of air loops).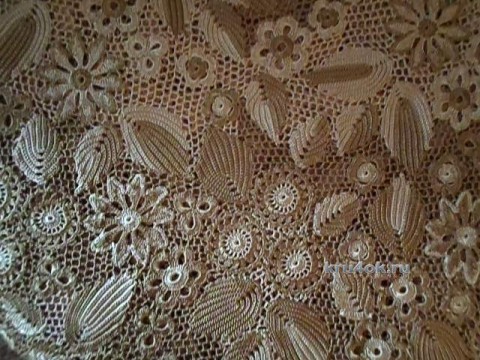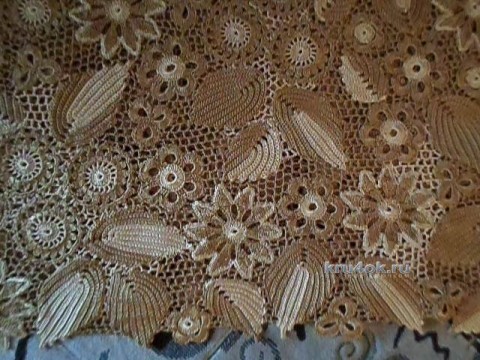 Knit to order Lacy crochet in the style of Irish lace from any yarn and any complexity. My work published in the magazine "Duplet" №161, 158, 157. 156; in the "Fashion magazine" 102 (Pavlenko Elena Shostka). I knit sent the standards (make the pattern itself, as there is an education cutter). The experience of over 20 years. We approach the work creatively, individually, responsible. El. mail ekn12@mail.ru.
Knitting patterns crochet dresses:
Post author