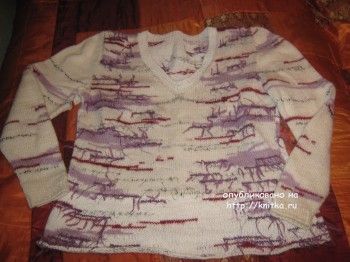 The shirt I call "the Road", because tied her up in the way of the most that neither is a simple thread (don't even know what they are called), knitting needles No. 6, but the finish did a soft yarn from "Angora wool" and "Grass" . It turned out warm, beautiful and very comfortable.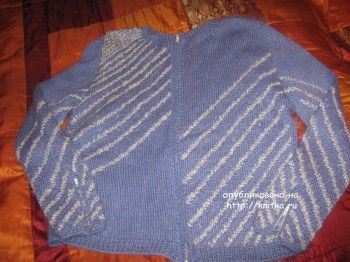 Jacket for full women is made from soft Turkish yarn, knitting needles No. 5 zippers. The sleeves are little zippers, which make the sleeve free. Basic knit "Hosiery expanse", but the trim strip is "garter stitch".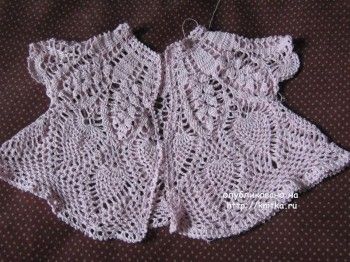 Tunic on the girl, the Princess, made of yarn "iris" pattern "pineapple", crocheted. This "tonicka" will keep your child warm on a windy day, and just your beauty will be irresistible. Scheme of knitting, see the following link.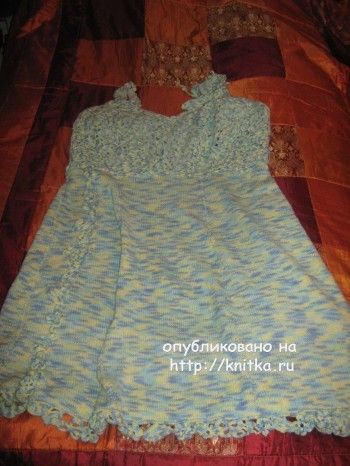 This is my test thing in crochet Irish lace, then it was not so fashionable. Sleeveless knitted from yarn "Babi", spokes №3 and the bodice is crochet No. 3. The bodice is full of separate elements sewn together. Easy, beautiful and very comfortable.
Post author