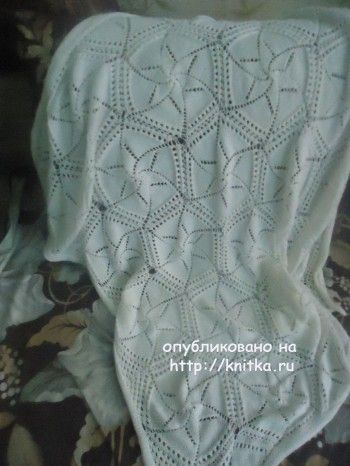 The yarn is 100% cotton. Knit the fragments that were stitched together. All instructions on the photo. A model of journal Sabrina Baby for 2003. Actually plaid was very popular, Asya loves it, so worn out order, it's time to fix it.
The photo my Usenok in the first month of life and now: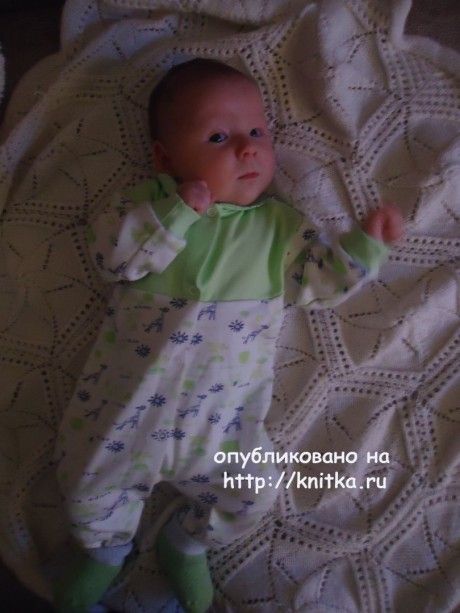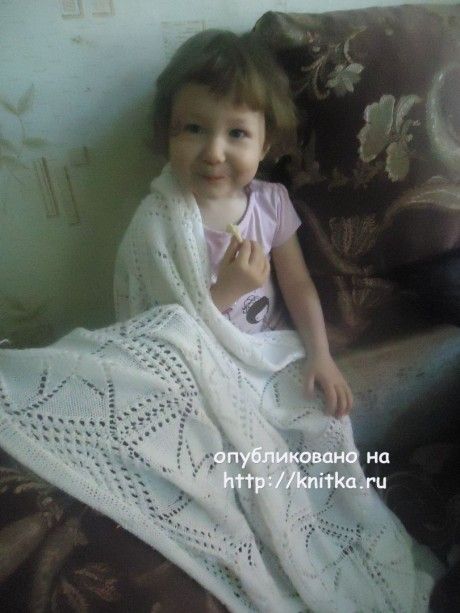 The scheme of the plaid and description: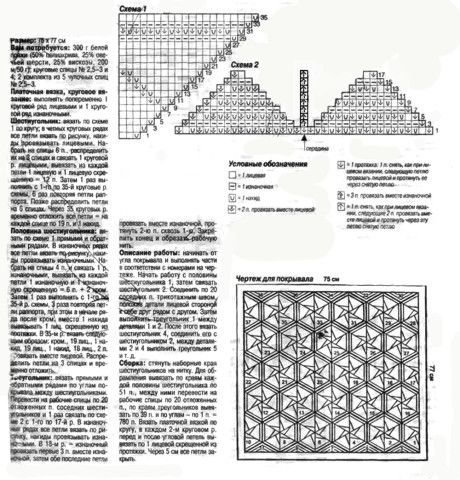 The link on our website there is another similar model of the blanket.
Post author