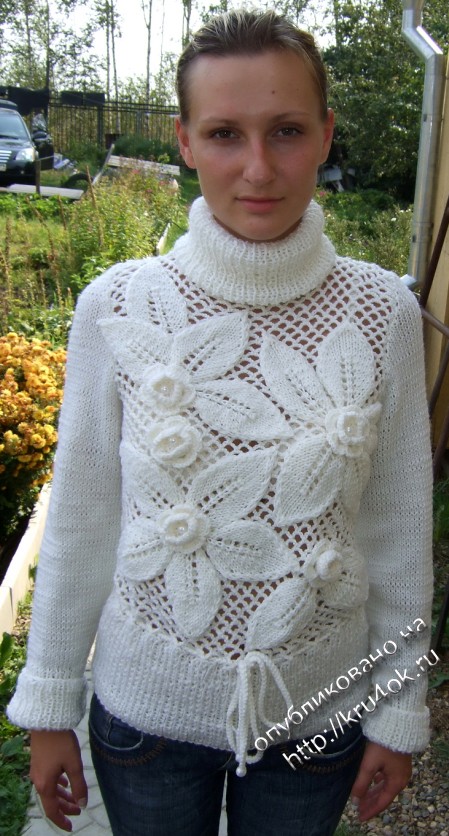 In my opinion this is a very interesting model from a Fashion magazine. She knitted and crochet. I knit it out of yarn Vita (Kandy). It turned out beautifully. Knit and have fun.
Size: 42-44.
The model is made on the knitting and crochet.
You will need: 900g yarn (70% wool, 30% acrylic, 100 g - 150 m) of a white color; spokes number 7, hook No. 6; beads for flowers.
Product dimensions see Fig.9. The back, sleeves and collar model is made by knitting the front stitch. Before starting, tie the control sample and make the calculation of loops. For the back dial on the spokes of the estimated number of stitches and knit the waist band 1x1.
Next, on the front surface. Before products start knitting, running belt, then crochet on the SC.9. The collar is made by knitting elastic 1x1. For the petals on the dial needles 5 STS and knit on CX.7, which shows only facial series. In the back ranks of all the loops and nakida knit purl. Repeat 1 times 1-th to 29-th row and work to end, stretching through the loop of thread. The middle flower knit on CX.7. Connect the petals together, sew the top to the middle of the flower and tab bead. Ready flowers attach to the product.
The scheme of knitting sweaters: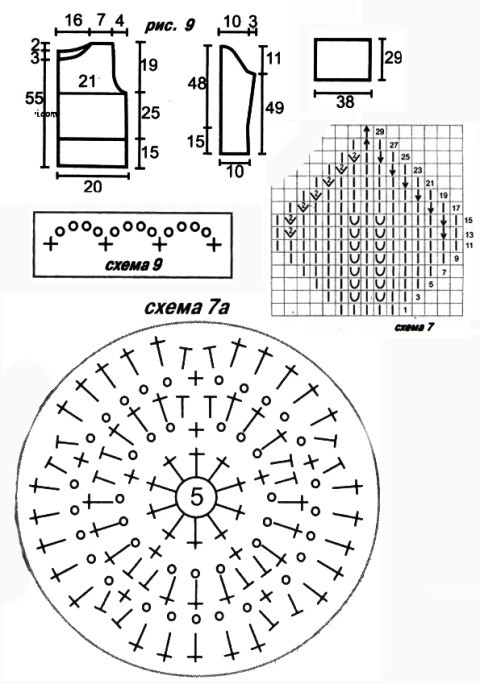 Legend: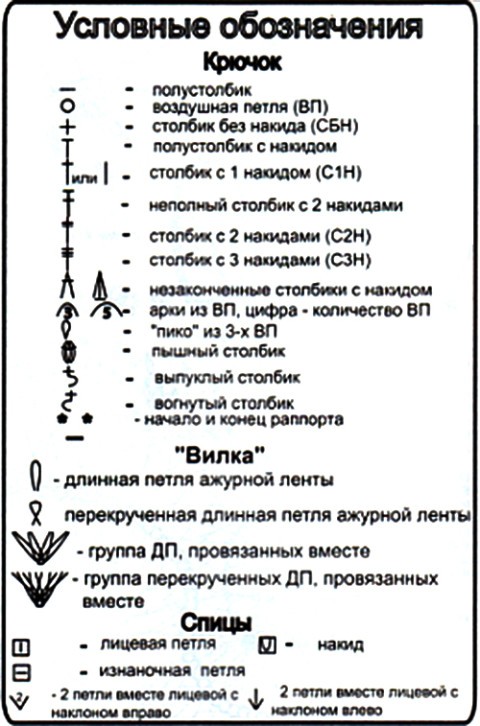 Post author