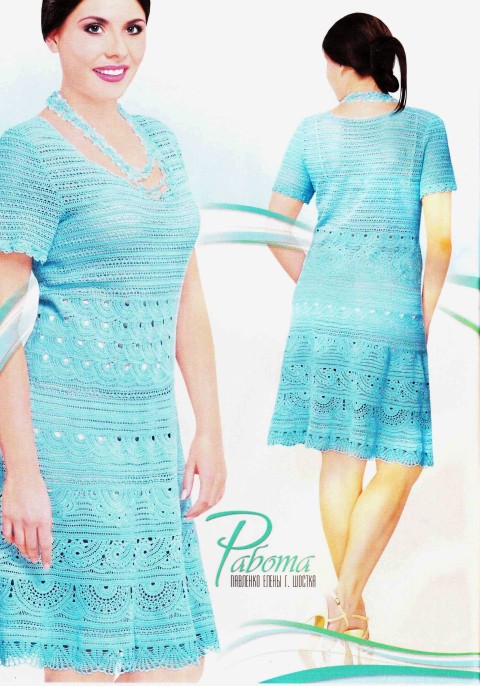 The dress is in an unusual technique. Used yarn "Canaris" (very slim) 100% cotton.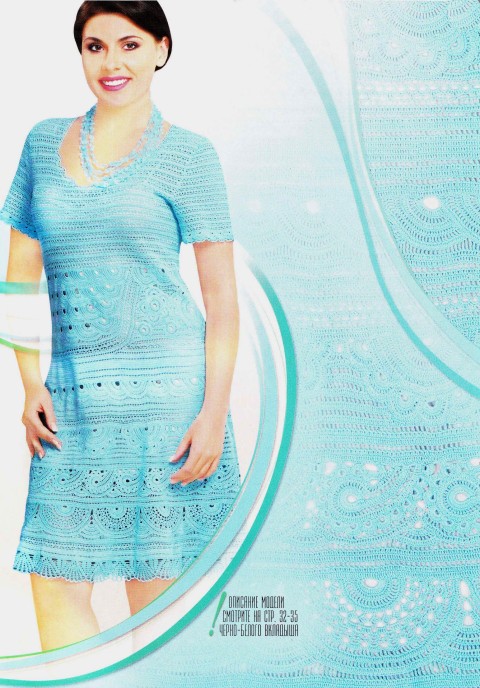 Description
First tally on the front and back of the top 3 (including armhole). The front and rear stitch the side seams (can sew with a needle or crochet connecting bars).
Then tally 3 sleeves and sewed in the armhole.
Then in a circle knitted dress patterns for 1, 2, 4 extending (starting from the waist to the bottom). Binding of hem to perform according to the scheme 5.
Dress for sale size 52-54.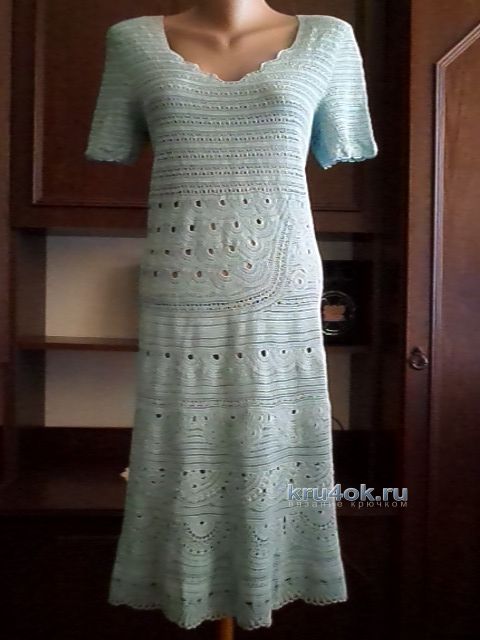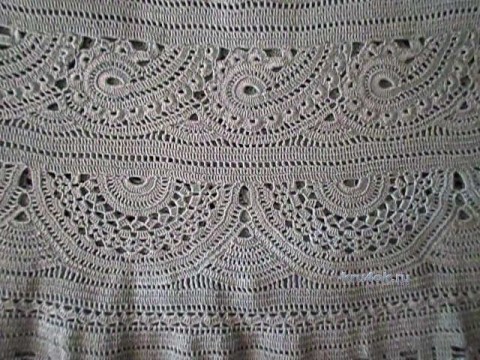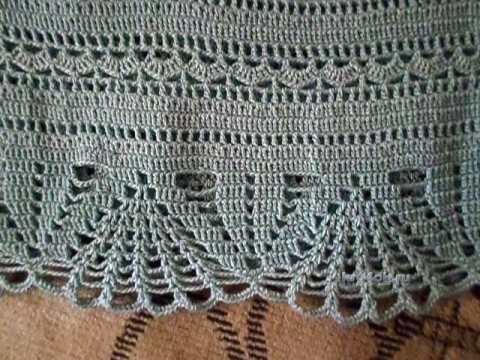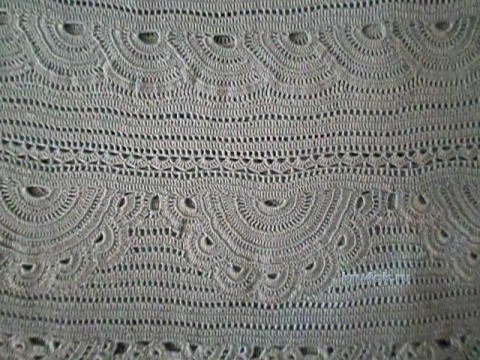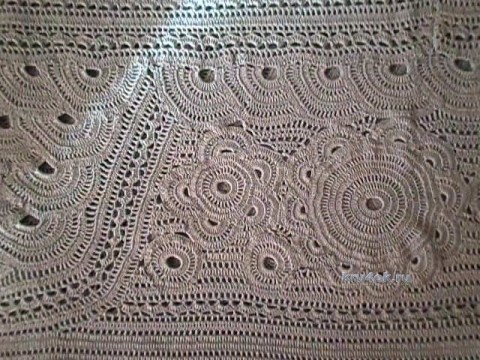 Scheme crochet dress:
Post author