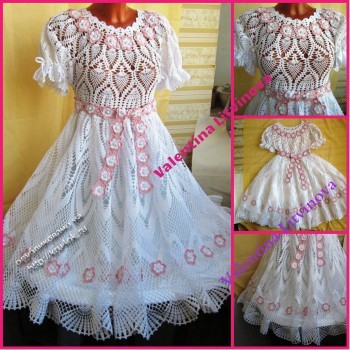 Dress Zhemchuzhinka prom, ball.
Author Valentina Litvinova.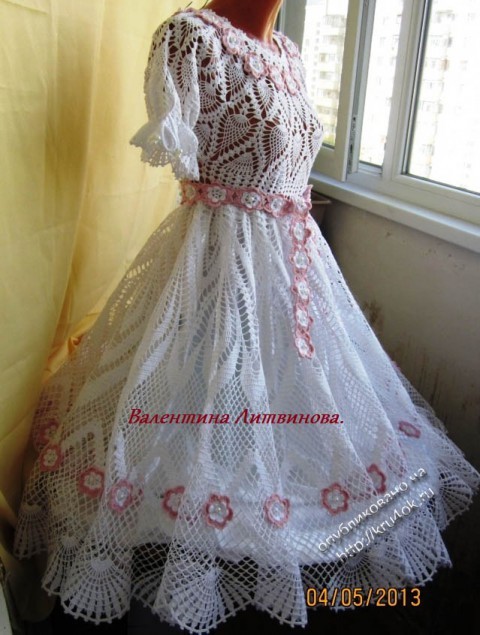 Dress connected hook № 1.1 for girls 11 - 14 years.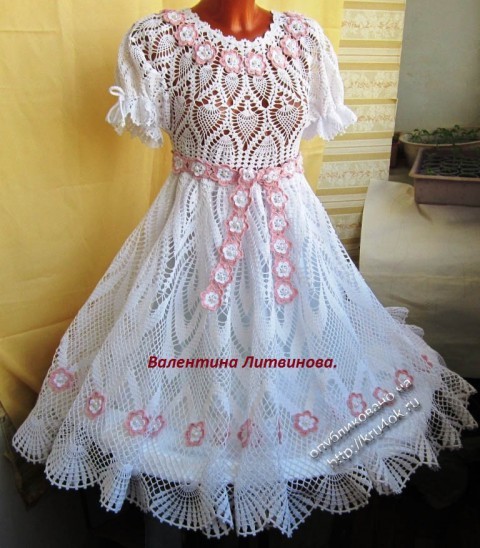 Cotton, just 600 GRS. Skirt "the Sun", skirt length 60 cm Length 100 cm dress Size is adjustable in the waist. The scheme of the skirt has not survived (take a magazine in the library), picked up similar.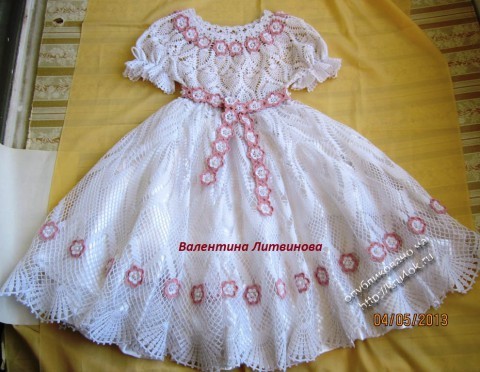 I'm Valentina Litvinova, a housewife. Knit since childhood. Knit in the "authors' salons jerseys. Now a little knit to order.
I will try to answer all questions from readers in the comments.
Thank you for your comments.
Scheme crochet dress: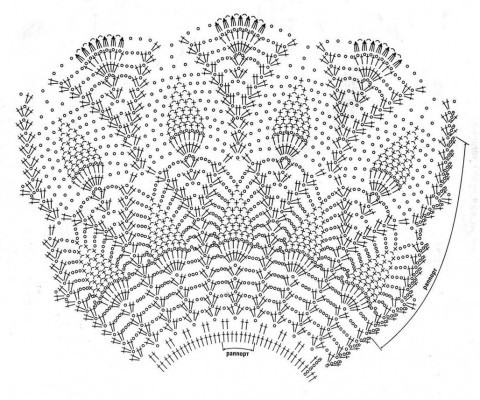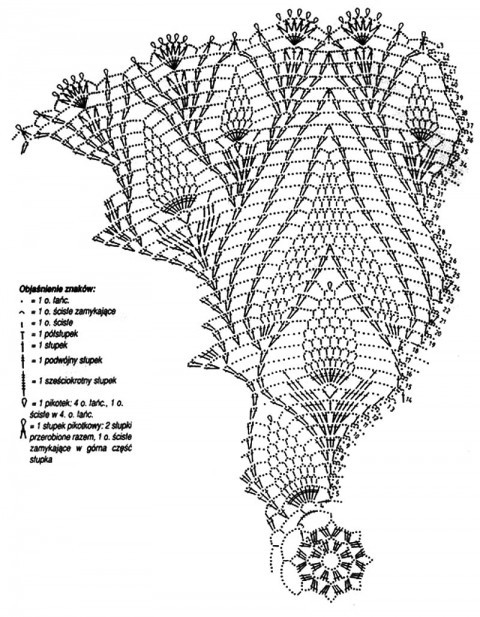 The chart is for skirt:
Post author