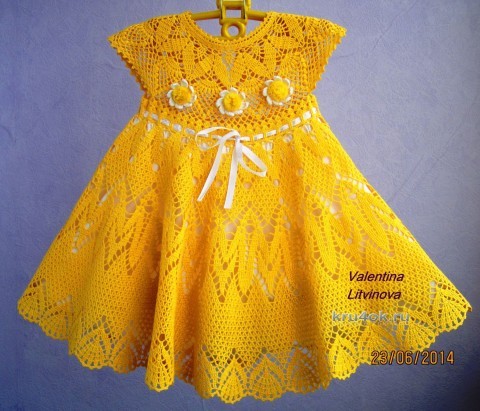 Dress "the Sun" is a thin crocheted from organic yarn (100% cotton) with a pale yellow color.
The author's work. Yoke is round. A circle skirt. Decorated with flowers, daisies crochet.

Delicate color, variety of patterns knitting emphasizes a beauty of the girl.
Girls age 3 - 4 years old.
Dress with beautiful hat, crochet.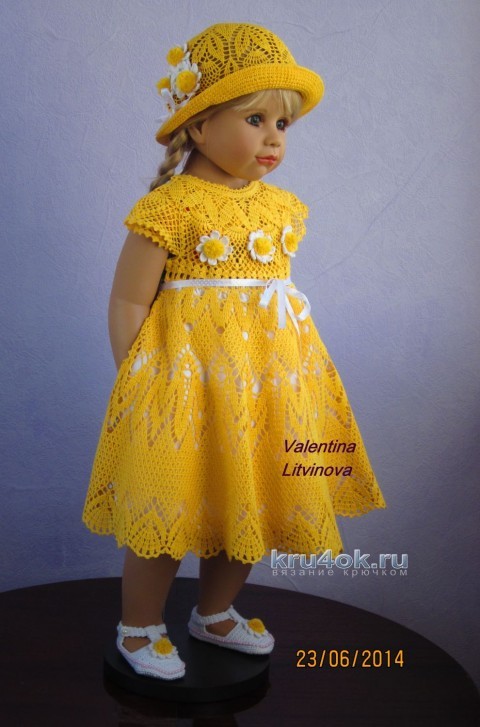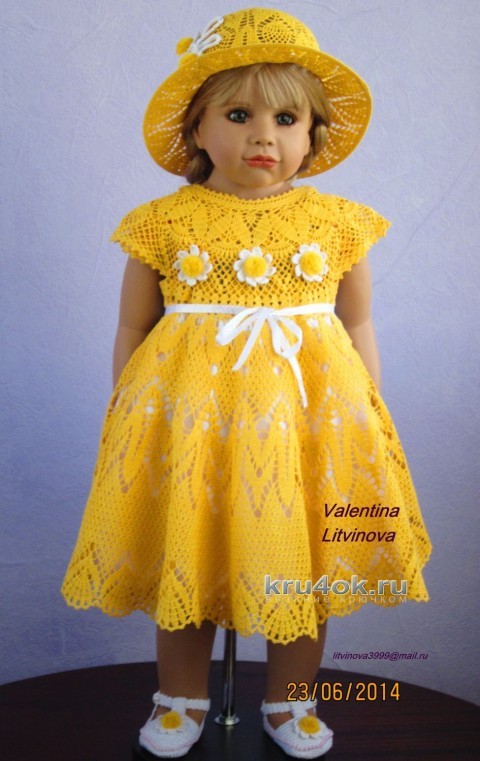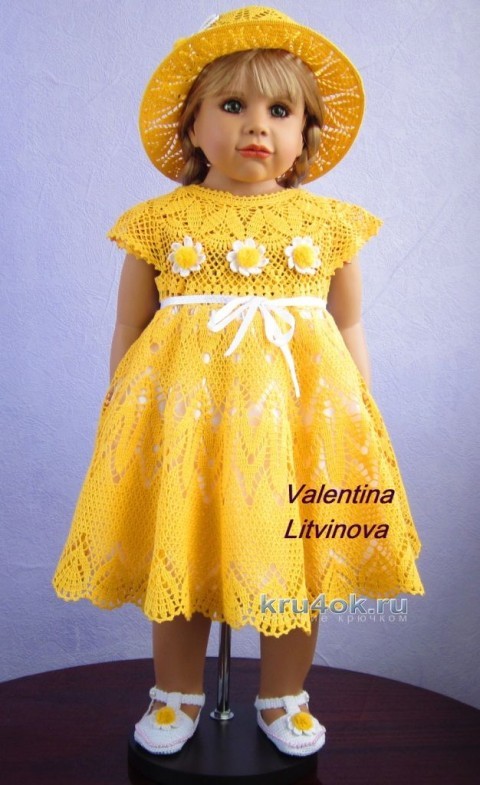 Knitting patterns dresses: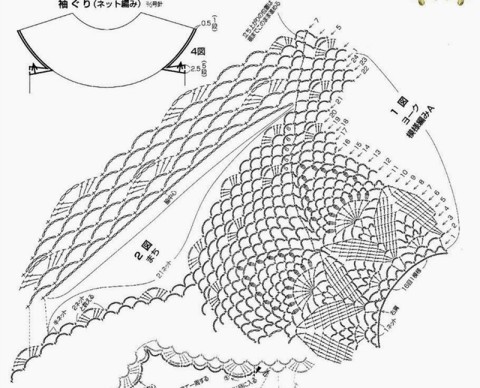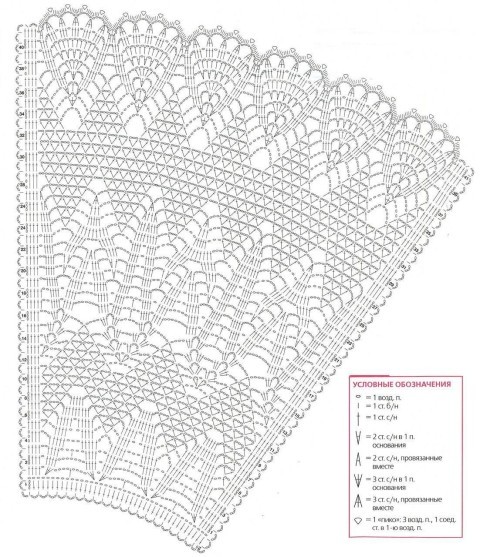 Post author